Man 'dupes' woman through EcoCash transaction
By Lisa Mangena
A 28 year old man from Bulawayo has been arrested for allegedly failing to give a woman more than $5 000 in cash that she had sent him on EcoCash as agreed.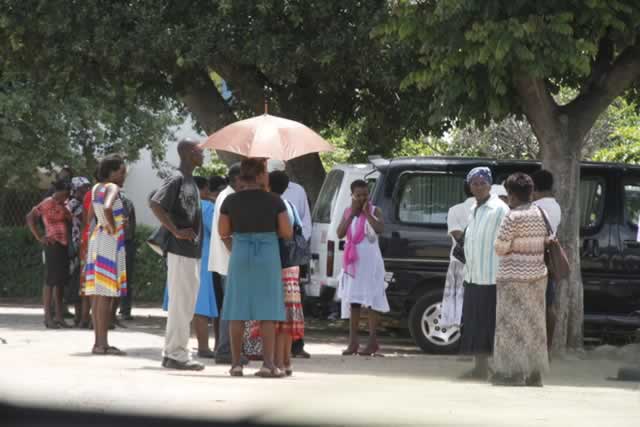 Mpumelelo Mpofu of Pumula suburb, who was employed at a funeral parlour as an accountant, was approached by Ms Noreen Dube of Malindela suburb who told him that she wanted cash equivalent to the money that was on her EcoCash account.
He asked her to send the money to his EcoCash account and promised to give her the cash but when that was done, he did not give her the promised money.
Mpofu appeared before Western Commonage magistrate Ms Tancy Dube facing a charge of theft of trust property and denied the allegations.
He was remanded out of custody to today for application for discharge.
Mpofu said he did not steal from Ms Dube but only delayed giving her the money.
"I had challenges in getting her cash so l delayed giving her the money she wanted," he said.
The prosecutor, Mr Tapiwa Solani, said between June and November last year, Ms Dube approached her friend and told her that she had money in her EcoCash account but wanted cash to pay her sister's school fees.
"Ms Dube's friend referred her to Mpofu and he agreed to assist her get the hard cash she was looking for. Ms Dube deposited $5 050 into Mpofu's account and the two agreed that she would get cash in instalments and within two weeks she would have gotten all her money," said Mr Solani.
The court heard that Ms Dube failed to get hold of Mpofu within the two weeks and she became suspicious.
Ms Dube kept on looking for Mpofu until she found him and confronted him about her money.
"Ms Dube was told that Mpofu had used the money for his personal use and he was left with $2 300. From that money he reversed $1 800 into Ms Dube's account and said he would find ways of repaying her money.
"A few days later Ms Dube threatened to report Mpofu to the police and a further $500 was sent into her account by Mpofu," he said.
Ms Dube reported the matter to the police after Mpofu failed to give her the remaining $ 2 750. The Chronicle