Star FM radio presenter will not be fired for 'roasting' Mthuli Ncube
By Blessing Masakadza
Permanent Secretary for Information, Publicity and Broadcasting Services Nick Mangwana said Star FM radio presenter Linda Mhuriro will not be fired for "roasting" Finance minister Mthuli Ncube during an interview.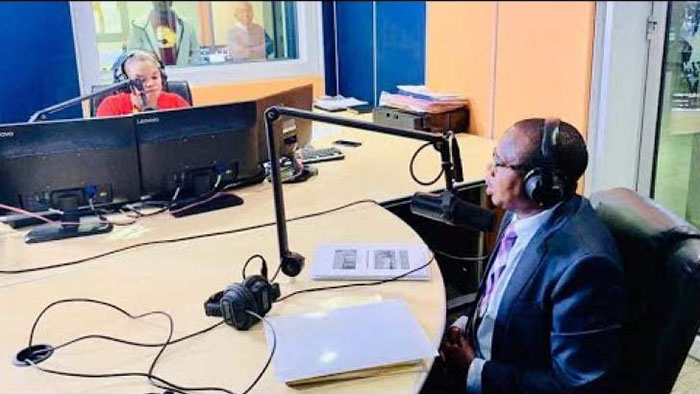 Speaking at the launch of the Radio Presenter Masterclass at The Venue in Avondale on Thursday, Mangwana said after the radio interview he had been inundated with messages and questions on whether Mhuriro will keep her job for "humiliating" a government minister.
He said they appreciate the work of presenters who interrogate government policies and they will not be victimised.
"The answer is a resounding not under my watch. The New Dispensation has no problem with speaking truth to power," he said.
Reports of radio presenters falling victim of political interference are many and this could be rays of hope in their line of work.
The Radio Presenter Masterclass according to the founder Napoleon Nyanhi is an experiential learning programme comprising a series of workshops that will equip aspiring radio presenters with the requisite skills to fit into any radio station in Zimbabwe.
He said the intention is to unearth the best raw talent in Zimbabwe and provide practical teaching for graduate trainees.
"The Radio Presenter Masterclass is a KEE project that is addressing a gap that exists in the broadcasting industry and for the first instalment we are specifically looking at radio presentation and production.
"We have a lot of graduates that come out of tertiary institutions with degrees and diplomas in media studies but when they reach the media houses they have to get full training on the practicalities of a radio station," he said.
The pilot project will see 20 candidates being selected at an audition slated for January 5 and they will go under training with the guidance of veteran radio personalities including Steve Vickers, Tonderai Katsande and Tilda Moyo.
"We are looking for people that have the basic talent, passion and drive for radio. 20 candidates will be chosen and taken through six months of intensive training involving in-class workshops, assignments, remote mentoring, in-studio practical lessons and the students will travel to South Africa for an exposure trip at four Johannesburg radio stations," he said. Daily News.