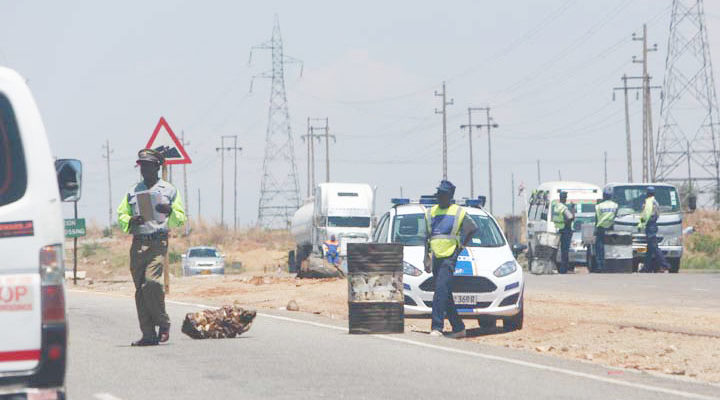 The maximum Level 3 fine had a monetary value of $30 but it will now be increased to a staggering $700 in a development viewed as opening opportunities for rent-seeking behaviour by corrupt police officers.
Announcing the 2019 National Budget on Thursday, Finance minister Mthuli Ncube justified the increase saying government was concerned with the "high incidence of accidents on the country's roads, which have resulted in serious injury and, in some instances, carnage".
Ncube said it was sad that the accidents mostly claim the lives of bread winners, placing a "huge financial burden on the injured victims, relatives as well as the State".
"In order to promote road safety culture by adhering to road traffic regulations, the budget proposes that any person who commits such offences be liable to fines of levels 8 to 10, which attract a maximum fine of $700 and imprisonment for a period not exceeding 12 months," Ncube said.
Prior to Ncube's new regime of traffic offences, the maximum Level 3 fine had a monetary value of $30.
Road traffic offences are classified under levels 1 to 3 of the Standard Scale of Fines.
The Standard Scale of Fines, in particular, levels 1 to 3, was last reviewed in January 2017.
The most common traffic offences committed, Ncube said, include proceeding against a red traffic light, overtaking over solid line, in particular at traffic lights, encroaching onto oncoming traffic to avoid congestion, dropping passengers at undesignated points, driving without head or side lights, cutting corners when turning right and failing to stop when instructed to do so by the police, among others.
He suggested that to curb the practice, security forces will be deployed to assist in the enforcement of traffic regulations, "thereby taming the jungle that currently exists".
Ncube also argued that notwithstanding the recent review, the current fines, which he said should act as a deterrent to criminal behaviour, had not assisted in reducing such malpractices ostensibly due to the low monetary values.
He said whereas the minimum requirement is that all motor vehicles should be covered under a Third Party Insurance, the benefits were restricted to compensation of the third party's vehicle, hence remain obscure with a relatively low claims ratio.
"Consequently, premiums have largely been retained for the benefit of insurance companies," he said.
Government, according to Ncube, is also of the opinion that most of the carnage that is witnessed on the country's roads is a result of human error arising from failure to observe road traffic regulations.
"Some unlicensed motorists, in particular, public service vehicle drivers continue to risk the lives of passengers and other motorists due to negligent driving," Ncube said. Daily News.