GOVT rules out price controls
By Michael Tome
Government will not impose price control measures, but employ a host of strategies to ensure commodity prices are stable and that there will be adequate supplies, Industry and Commerce Minister Mangaliso Ndlovu has said.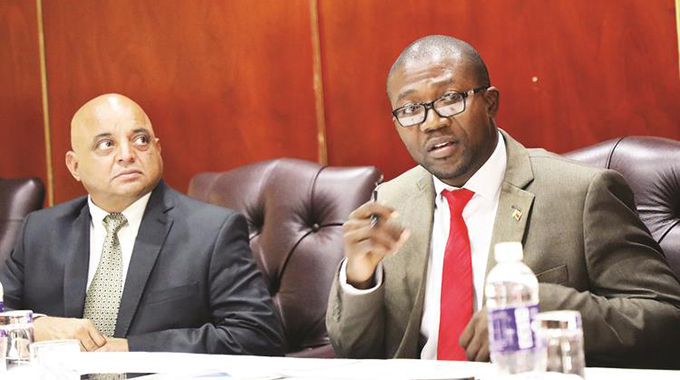 Addressing manufacturers and retailers yesterday, Minister Ndlovu said Government was alive to challenges facing producers.
"I have said it before that as Government, we will not be tempted to go back to price controls, but when we are talking of liberalism, we need to be more responsible and discipline ourselves," he said.
"Therefore, as a ministry, our hope is that we can develop internal peer monitoring mechanisms that will ensure that consumers at the end of the day are not left worse off."
Minister Ndlovu implored the private sector to take charge of local production and supply of raw materials needed during their operations.
"We have come up with four proposals; firstly, Government through the Reserve Bank of Zimbabwe would continue to support the productive sectors through foreign currency allocation to ensure there is adequate stocks for the forthcoming festive season and beyond," he said.
"Secondly, more resources are channelled towards primary production, particularly towards agriculture, because our current vulnerability is a result of excessive reliance on agriculture imports because we have not been able to be productive.
"Thirdly, on this one, I want ladies and gentlemen, to commend various players in the manufacturing sector who have come on board by financing and supporting agriculture.
"We have had meetings with the Ministry of Agriculture officials and oil expressers in particular have channelled significant resources in the upcoming farming season because we are beginning to think long term.
"We hope in future we will be able to supply our manufacturing industries from domestic production of raw materials."
Minister Ndlovu said the price of goods was generally beyond the reach of many and in some cases the increases had no fair or justifiable basis. Most businesses have adopted a three-tier pricing model for their goods and services.
Minister Ndlovu highlighted that it was against this background that the ministry felt there was a need to meet various stakeholders across the value chain and interrogate the causes of such price discrepancies in the value chain to proffer some solutions.
"Fourthly, the National Competitive Commission, we will employ it to interrogate cost build up from the manufacturer through to the retailer following on the value chain," he said.
"They are also assigned to recommend a pricing model for each sector. We propose that manufacturers and service providers recommend and publicise retail prices on all goods on shelves."
Oil Expressers Association of Zimbabwe president Mr Busisa Moyo said currency was the central issue, citing the need to grow key raw materials locally to lower the country's import bill.
"Currency is our biggest issue at the moment, there is not enough currency to go round at the moment," he said.
"There should be more balanced effect across sectors and timing, for example agriculture right now should be getting priority because we are in the rainy season.
"The Minister mentioned that more of us need to be engaged in primary production (agriculture) to reduce foreign currency requirements in the future, but in order to do that we need some forex investment to bring in critical inputs.
"So, the Minister has undertaken to engage RBZ on our behalf in that regard — issues of irrigation equipment and chemicals. The farmer is central and we are not misaligned to that reality." The Herald