By Bongani Ndlovu
Hundreds of people who included friends, musicians, DJs and other artistes yesterday attended the burial of Bulawayo music producer, Joe Maseko.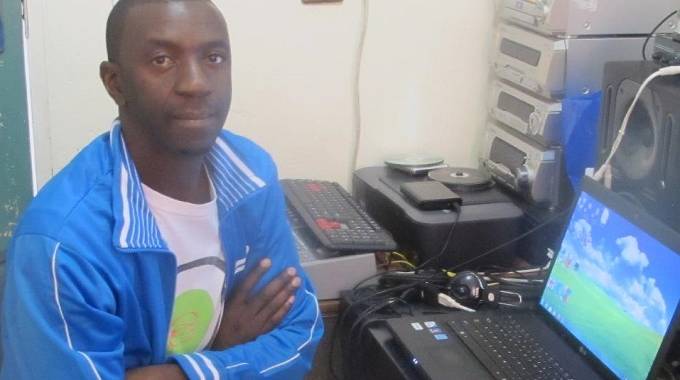 Maseko (44) who died on Saturday after a short illness, was buried at Luveve Cemetery.
The music producer who worked from his House of Rising Sound Studio in Gwabalanda, is credited for kick-starting music careers of many musicians from the city such as Diliza, Jeys Marabini, Qeqeshiwe, Indosakusa, Sandra Ndebele, Khuxxman, Otis Ngwabi, Black Umfolosi, Iyasa and Obadiah Mathulana.
Maseko was an all-rounder as he produced for Hip Hop, imbube, R&B, Tshibilika, gospel, Jazz and dancehall musicians.
His death has left a huge gap in the country and Bulawayo music industry in particular.
Speaker after speaker described Maseko as a humble man who had a big heart and that endeared him with most artistes.
Babongile Sikhonjwa said Maseko's legacy will live for many years to come because of the music he produced.
He said they were planning to hold a concert to showcase Maseko's music brilliance.
"Joe Maseko was very instrumental in producing quality music for Bulawayo artistes and getting it played on radio stations.
"There are many artistes from the city that worked with Bra Joe and as such we are planning to hold a concert in his honour and it will feature all the artistes whose music he produced," said Sikhonjwa.
He said Maseko's legacy should be cherished forever.
Today Skyz Metro FM's Vuka Vuka Breakfast show will dedicate its whole segment to playing music produced by Maseko.
"When I returned from the UK in the 2000s, I worked with Joe on a compilation album which had music from Bulawayo.
"The album was called Bayethe Wena weNdlovu Volume 1 which had artistes such as Achuzi, Nyc Tyme, Maxwell and Vuyo among others," said Sikhonjwa.
Representing Radio Zimbabwe, Mkhululi Luphahla challenged the city fathers to rename a street after Maseko because of his contribution to Bulawayo's music industry.
"In South Africa, there are monuments that have been erected to honour their artistes. People like Oscar Mdlongwa were granted the Freedom of the City of Durban.
"I therefore want to implore our leaders to give people like Maseko such honours and erect monuments," said Luphahla.
On the eve of the burial, the artistes sang and danced throughout the night at Maseko's family home. The Chronicle