By Bongani Ndlovu
Renowed music producer and executive director Joe Maseko has died.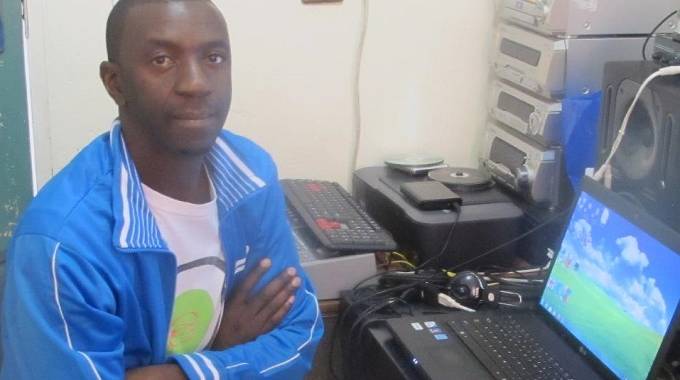 He was 44.
Maseko died at Veronicare Clinic in Luveve, Bulawayo at around 5PM on Saturday after a short illness.
In Maseko's 21-year-career, the executive director at Gwabalanda's House of Rising Sounds studio is credited for giving most, if not all notable artistes from Bulawayo, their first recording session in studio and producing some of their award-winning albums.
This includes Sandra Ndebele who got her first break with Maseko as she recorded her first album Tshaya Tshaya which contained her breakout track Mama.
He also worked with Iyasa on the song S'jaiva Sibancane and even helped produce Jeys Marabini' first album titled Emarabini, not forgetting the late Beater Mangethe's album 'I come from Makokoba'.
Maseko also worked with Khuxxman, Cal Vin, Diliza from Stiff, 3 Kings of the Seqamabhilidi fame, Achuzi, Ottis Ngwabi and Obadiah Matulana.
His works extended across the border as Maseko produced an album for Botswana group Culture Spears which got him recognition in that country.
Before his death, Maseko was working with Black Umfolosi on an album that had to be put on hold because of his illness some weeks ago.
His brother Godfrey said Joe had been ill for a month and was complaining of chest pains.
"My brother wasn't feeling too well for a month. He was complaining about chest pains and was feeling weak whenever he walked for a distance.
"Two weeks ago, his condition deteriorated but he seemed to be improving," said Godfrey.
"On Friday evening he started complaining of chest pains and we rushed him to Veronicare Clinic where he died."
Godfrey described his brother as a humble and hard-working man.
"As a family, we're devastated by his untimely death. He was a hard worker and had people at heart. We shall surely miss him."
Mourners are gathered at the family home at number 3450 Gwabalanda in Bulawayo. Funeral arrangements, Godfrey said, would be announced in due course.  The Chronicle