By Gibson Mhaka
Former Miss Tourism Zimbabwe, Samantha Tshuma, is "heavily" pregnant with her second child.And she exclusively confirmed the happy news to B-Metro.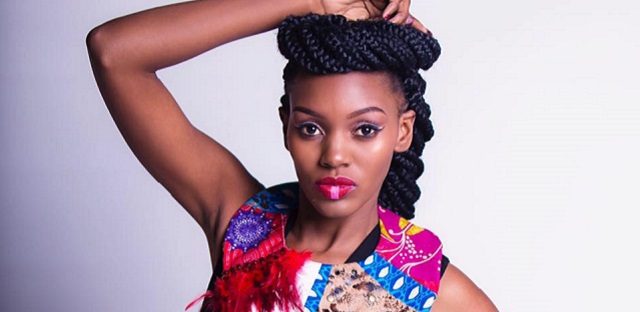 Instead of keeping quiet as celebrities normally do when it comes to their personal lives, the former supermodel decided to publicly address claims that she has a bun in the oven.
Tshuma, who is currently eight months pregnant and is no longer able to hide her baby bump, said she was expecting from another dad a sibling for her daughter Stephanie April Mhlanga.
"I am pleased to announce that I am expecting my second child in December. I am really excited and the photo shoot is on 17 November," said the former model who claimed first graced the ramp at the tender age of 10.
She however, shot down rumours that the father is a Bulawayo businessman.
"It is not true, infact the father is from Harare," she happily said.In April 2014, Tshuma, the undisputed Zimbabwean Queen of the ramp, sired her first child with a Bulawayo man Chris Mhlanga.
The child was born in a hospital in Welkom, South Africa.
Meanwhile, in light of the happy news B-Metro had the opportunity to look at Tshuma's achievements from the modelling industry.
Tshuma stole the limelight when she was crowned Miss Tourism Zimbabwe in 2010 held at the Harare International Conference Centre.
She is currently running a modelling agency — Open Eye Studio which is situated at the Bradfield shops, opposite Zonkizizwe Shopping Centre.
The studio also offers dance classes in ballroom, hip-hop and ballet. It also offers photography, image consultancy, interior design and event management.
Tshuma once took part in a reality TV show pageant — Miss Multiverse, which was held in Punta Cana in the Dominican Republic, before landing a deal to grace the runways of New York, where she modelled at international fashion designer John C. Ablaza's Couture and Culture. B-Metro.