By Bongani Ndlovu
Pokello Nare's estranged Ghanaian husband Elikem Kumordzie seems to have moved on with his life as he has hinted on Instagram that he has found love with another Zimbabwean.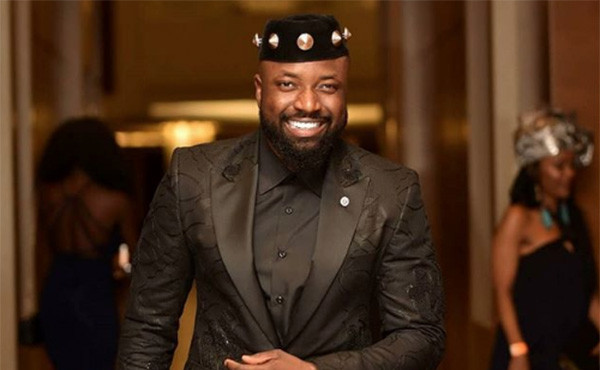 Sounding like a bitter ex, the tailor who last month filed for divorce at the Harare High Court citing loss of love and affection for Pokello, spent the better part of this weekend somewhat provoking Pokello.
At first, he posted a one-minute video clip singing Jah Prayzah and Yemi Alade's Nziyo Yerudo song for a woman he was with in a car. He captioned it with a translation of the lyrics and signed off saying "And yes, she's Zimbabwean . . . And thick as well," leaving his followers baffled.
After his singing moment that can rival any Idols South Africa wooden mic contest, Elikem praised Jah Prayzah for the song saying it echoes his feelings.
"This I think is by far Jah Prayzah's best ever love song. And it resonates so well with me. Jah Prayzah, bhuti, maita basa (my brother, a job well done)," wrote Elikem on his Instagram page.
He also went on to show followers the mysterious woman's hand and was inundated with questions on the comments section about her identity.
As if that was not enough, on Saturday he posted another video clip, this time singing along to Winky D's Finhu Finhu song. In the song, Winky D sings about showing off and wanting to be happy without any disruptions.
"Rega ndifinhure, chinhamo chiripano nehappy. Usanditsiure, kufara kwangu haisi mistake. (Let me show off. Don't discipline me, my happiness is not a mistake). Ukaona ndodaiso, kana ndodaiso. Usandibvunze, ndirikufinhura. (If you see me behaving this way, don't question me, I'm showing off.)," Elikem was heard trying to sing along.
Reading in between the lines, it was evident to most followers of Polikem that Elikem had fallen head over heels in love. All hope was lost for some who had hoped to have the Big Brother Africa couple that has a son reunite.
Interestingly, Elikem, a few months back, had hinted about a possible separation from Pokello when he suggested that marrying Pokello was a mistake.
"I'm definitely not making a mistake on the next one. The right one," he said as he posted a video with an engagement ring at the time.
Pokello, who filed a notice of intention to defend summons issued by Elikem to divorce her, seems to have also moved on as she is rumoured to be dating one of businessman Genius 'Ginimbi' Kadungure's close associates, Ronald Muzambi. From last year, the two have been spotted together cuddled up at Ginimbi's functions.
Coincidentally, an All White yacht party is being held in Dubai – a city where Muzambi recently relocated to – this Friday and Pokello will be a guest there. The Chronicle