Council directors lose High Court case
By Fidelis Munyoro
Two Harare City Council directors, who were last year suspended on allegations of financial abuse, have lost a High Court case in which they were challenging the validity of their suspension.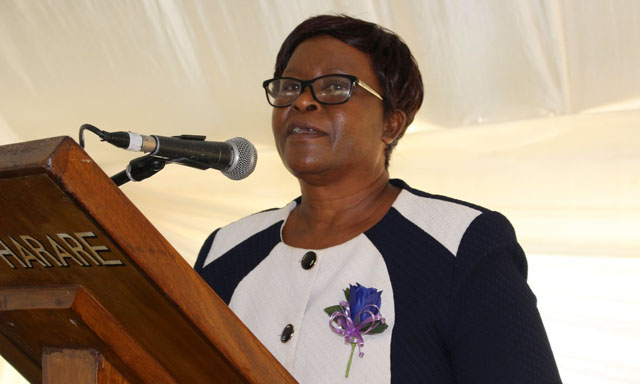 Messrs Cainos Chingombe (human capital director) and Tendai Kwenda (finance director) were suspended along with former acting town clerk Mrs Josephine Ncube and Dr Prosper Chonzi (health services director) in December last year on allegations of financial abuse.
This followed a report by a tribunal set up earlier in February to investigate council salaries.
Messrs Chingombe and Kwenda had approached the High Court seeking a determination of which employment law was applicable to the disciplinary action taken against them — the Urban Councils Act or the Labour Act with its attendant Labour (National Employment Code of Conduct) Regulations, SI 15 OF 2006.
Justice Nicholas Mathonsi dismissed the application on the grounds that the new Labour Act now applies to all employers and employees in this jurisdiction except those that it specifically excludes.
"So, by clear and quite unambiguous language the law giver made the Labour Act applicable to all employers and employees except civil servants and members of the uniformed forces," he said.
Judge Mathonsi noted that the duo was suspended under the national employment code cited in the case.
"The Labour Act, which I have found to apply to the parties herein requires in every emphatic language that an employer to which it applies should only dismiss an employee either in terms of an employment code or in terms of Statutory Instrument 15/06," he said.
The council has not yet dismissed the duo, but has shown that it has suspended them in terms of the employment code of conduct.
Messrs Chingombe and Kwenda's argument was that as directors they were classified as senior officials of the council in terms of Section 131 of the Urban Councils Act.
They argued that their conditions of service, including discipline and dismissal were governed by Sections 139 and 140 of that Act and not by the Labour Act, in terms of which the National Employment Code, 2006 under which they were being disciplined was promulgated.
However, council contended that it was the employer of the duo. It argued that it was at liberty to instigate the suspension of its workers on suspicion of misconduct.
In this regard, council argued that it acted within the confines of the law when it suspended the duo in terms of the Labour Act.
It also argued that legislation which exists parallel to the Urban Councils Act applies to every employer and worker in this country. The Herald