By Shamiso Dzingire
Legendary musician Oliver "Tuku" Mtukudzi has embarked on an African tour that will see him perform in Rwanda, South Africa, Botswana and Lesotho where he will sample his latest offering, Hany'nga.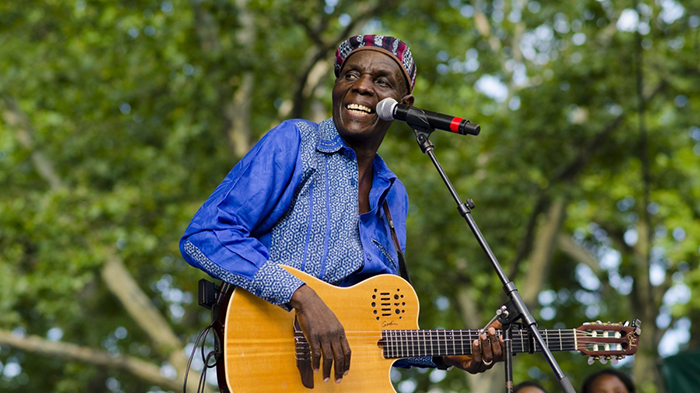 The tour will see Tuku, as he is affectionately known by his fans, perform in four African countries this month.
Tuku will kick off his tour in neighbouring Botswana, where he is expected to deliver a top-notch performance at the Botswana Craft tomorrow before proceeding to South Africa, where he will perform at the Macufe Festival on Saturday.
On October 19, the icon will perform at the Lake October Festival in Masvingo where Winky D and other local artistes will showcase in a bid to promote the city as a tourist destination while raising resources to donate to charity institutions in the province.
The veteran will also perform at the Kigali Jazz Fetival in Rwanda on October 26 before heading down to South Africa where he will play at The Link Up in Giyani on October 27.
He will round up his tour in Lesotho on November 3, where he will showcase at the Lesotho Times Fanfest.
Tuku's manager Walter Wanyanya said they are not worried that the seemingly tight schedule, which will see the 66-year-old perform in two different countries in two consecutive days, will wear the star down.
"We are not worried about jet lag or fatigue as there is no time difference between the two places.
"We leave for Botswana tomorrow morning (today) and we will be back in SA on Saturday morning at 0930 in time for the 10pm performance at the Macufe Festival," said Wanyanya.
He added: "The album is doing very well outside Zimbabwe and has been well received. We have changed strategy on how we have been working with regards to events and performances and it seems to be working well and yes, each performance presents an opportunity for us to play the new songs from the album." DailyNews