By Blessings Mashaya
Government is planning to hike traffic fines in a controversial move it claims will reduce road accidents, Justice, Legal and Parliamentary Affairs minister Ziyambi Ziyambi has revealed.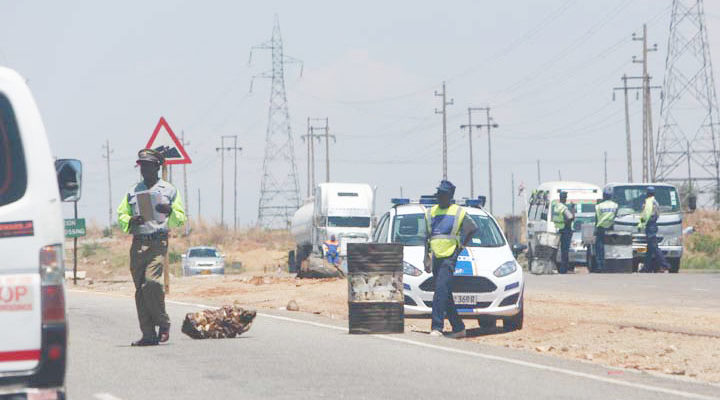 Ziyambi made the announcement after Chief Fortune Charumbira asked what government was doing to curb Zimbabwe's worsening road carnage and reckless driving.
Charumbira also wanted to know if there is a mandatory jail sentence for a person who is involved in a road accident without a licence.
"Is there a law that says that if a person is involved in an accident without a licence, he can be jailed for so many years? I am talking of a mandatory sentencing for such a crime," Charumbira questioned.
In his response, Ziyambi said the law is there and they are planning to increase traffic fines.
"The legislation is there which says that if you are driving vehicles that carry commuters, you should have passed a medical examination and also to be of a certain prescribed age.
"We are planning to increase traffic fines. It will deter such behaviour. I think the current fines are not enough to deter motorist from committing offences," Ziyambi said.
Level 1 fines are pegged at $10; while level 2 fines are $15 and level 3 fines are pegged at $30.
Driving a vehicle without windscreen wipers and driving without head or side lights, attracts a fine of $10.
Cutting corners when turning right and failure to signal when slowing down, stopping or turning, attracts a fine of $20; and proceeding against a red traffic light, overtaking over solid lines and having a non-functional foot brake is pegged at $30.
The current standard scale of fines was last reviewed in March last year.
Most of the carnage that is witnessed on the country's roads is a result of human error arising from failure to observe road traffic regulations.
Meanwhile, Transport and Infrastructure minister Joel Biggie Matiza said there is need to give Traffic Safety Council of Zimbabwe more powers.
"We have the Zimbabwe Traffic Safety Council that looks at the issues of road safety. The Traffic Safety Board exists but it does not have the authority compared to authority that the Vehicle Inspection Department (VID) has.
"With the VID, if your vehicle is found to be unworthy to be on the road, they are legally empowered to impound it yet the Traffic Safety Council lacks the authority to do that.
"What we want to do is to come back to this Parliament so that we amend existing laws and empower the Traffic Safety Council to have teeth to enforce its authority.
Matiza said there are pushing for the introduction of a Road Accident Fund.
"We are working on the Road Accident Fund to ensure that we always have sufficient funds to assist road accident victims such as the injured.
"We also face challenges on permits issued out to commuter bus operators. These appear to be too many than the number of people commuting. We view that as a result, there is competition among the commuter bus operators and hence accidents are increasing.
"The drivers themselves need to be checked if they are appropriately licensed to drive the vehicles they are driving.
"We currently have a big challenge of fake drivers and other people who just get on the road knowing that they have other challenges that do not allow them to be driving on the road at that time." Daily News