By Mukudzei Chingwere
Winning the Chibuku Super Cup and preserving their Premiership status are the two priorities for Chapungu ahead of their tough quarter-final clash against heavyweights CAPS United at Ascot tomorrow.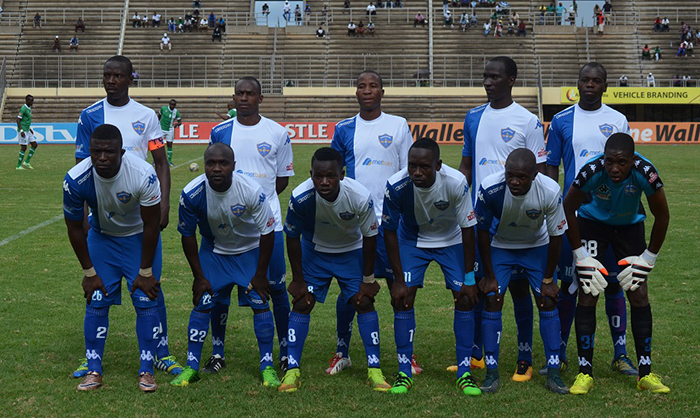 Chapungu coach Rodwell Dhlakama's men have already claimed the scalp of runaway log leaders FC Platinum and knocked them out of the competition at the first hurdle for the second year running.
The Gweru airmen have however, been struggling in the league and they are sitting just a rung above relegation zone with just five games before the end of the league programme.
Despite their struggles in the league, Dhlakama believes that his men have the capacity to stand toe-to-toe against any opponent in this league.
"Like I have always said when you are still in a knock-out competition you have an equal chance of winning the competition.
"Winning this cup and surviving relegation remains a top priority for our team and we will work very hard to achieve that.
"We were expecting tough opposition in this competition from day one because we were not one of the seeded teams.
"FC Platinum is a good team and we managed to win against them, so is CAPS United they are also a good team and we will go into the match determined to get a win as well.
"It will not be any easy game but the boys are ready to fight and progress to the next stage of this competition.
"CAPS United is a good team and they have been doing well of late, we know it will not be easy but we will fight hard.
"Like I said the league is also equally important and like we did against FC Platinum we will also give other players a chance to avoid overloading the team," said Dhlakama.
Chapungu have been starved of high level success but under the tutelage of Dhlakama they have been dreaming big. Dhlakama led modest Monomotapa to the mini-league of the CAF Champions League in 2009 and the airmen now have a chance of playing in the African Safari if they win the only knock-out tournament in the country. The Herald.