By Emmah Chinyamutangira
Parliament has embarked on an initiative to train its staff sign language to ensure that it accommodates people with special needs in parliamentary business.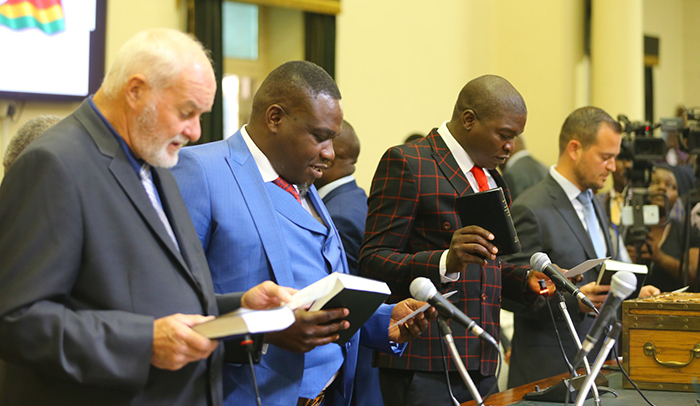 Speaking at workshop held in Mutare on Monday, Parliament's public relations director Major Edward Mbewe (Retired) said there was need to link Parliament with the deaf community.
"We are starting to do sign language training in Parliament to make sure that we are able to link with the deaf community. We need to know exactly how they feel so that we are also in a better position to impart to them the policies that the Government is following and what the Parliament is doing about those," he said.
He said interpreters were the institution's public relations officers hence it was important for them to be able to communicate with everyone in communities they visited to educate them about the mandate of Parliament.
"Most of the time when we are faced with those from the deaf and dumb community, we cannot relate with them. We have to communicate through other people. So we have realised that some of the information is left out, it is not imparted to them the way we would want it to be. That becomes a very big barrier."
He said the training was targeting the interpreters first and would move to include other members of staff in future.
"Once we start off with the interpreters and public relations persons, the aim is to make sure we have almost all Parliament staff trained in sign language because in one way or the other they will link up with the deaf and dumb. We are looking at the staff being the face of Parliament itself so they have to be able to communicate with everyone," Rtd Maj Mbewe added.
He also said sign language was recognised in the new Constitution as one of the 16 official languages under Section 6 (1).
He said Parliament would also extend the training to Members of Parliament so that they were able to interact with their constituencies. Sunrise Sign Language Academy chairman Mr Douglas Mapeta said the community did not understand sign language hence the deaf were deprived of some of their rights.
"Instead of them just going to talk to the constituency and leaving out others, they need to be able to communicate with everyone including the deaf. The Herald.