By Michael Magoronga
The Zimbabwe Miners' Federation (ZMF) on Friday held an emergency general council meeting in Kwekwe where they unanimously endorsed Ms Henrietta Rushwaya as the president of the organisation.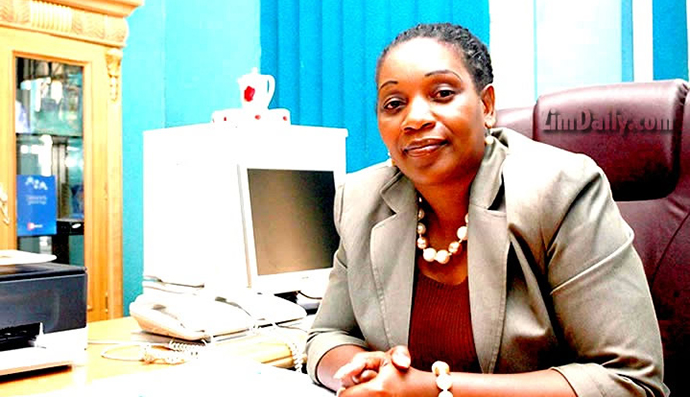 About 32 mining associations from across the country were represented and unanimously passed a decision that Ms Rushwaya leads the business in the country for a three-year term. The council also moved a motion endorsing a vote of no confidence against the previous council led by Mr Ishmael Kaguru and unanimously dissolved it.
Ms Rushwaya's endorsement comes as her presidency was being challenged by Mr Thembinkosi Sibanda who felt the former Zimbabwe Football Association (Zifa) administrator stole the election. Ms Rushwaya was elected president in June this year during elections held in Gweru at an event graced by the then Mines and Mining Development permanent secretary, Mr Munesu Munodawafa.
But Mr Sibanda made an urgent High Court Application challenging her election, causing a deadlock. The general council also unanimously upheld the 10 provincial chairpersons that were elected on the same day in Gweru. ZMF general council chairperson, Mr Makumba Nyenje, said the council had to make the decision as the impasse was costing the mining sector.
"About 32 mining associations gathered here today where we unanimously upheld the presidency of Ms Rushwaya. This is mainly due to the need by miners to be progressive as the impasse had stalled progress. Miners need loans from banks, we need a lot of things that need representation and there was no one to do that on our behalf and we had to make the decision," Mr Nyenje said .
He said the Rushwaya-led executive would act on interim basis until such a time or event that the Deputy Sheriff serve to effect the relief order.
"The executive will continue with the mandate until otherwise served. The meeting also emphasised that it should be noted that the general council should be the supreme miners' body. Resolutions were also made that the executive elected into office 2015 be passed a vote of no confidence with immediate effect, which the executive elected into office on 14 June 2018 act on interim basis," Mr Nyenje said.
In an interview, Ms Ruswaya said she was ready to serve the Zimbabwean miners in a bid to turnaround the economy of the country.
"All we want is to put politicking aside and help President Mnangagwa in turning around the economy of the country and make it a middle income economy by 2030. It's now business unusual as we try to change the plight of the miner," she said. The Chronicle