Herdboy jailed for killing neighbour for kicking dog
By Mashudu Netsianda
A Plumtree herd boy who fatally stabbed his neighbour with a knife 15 years ago for kicking his dog before he fled to South Africa, was yesterday sentenced to seven years in jail.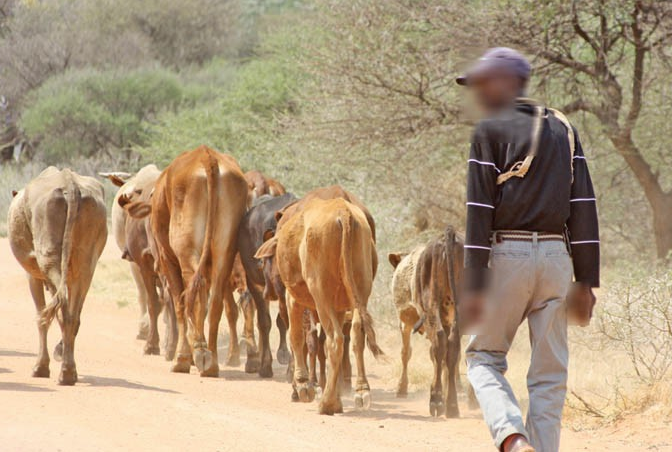 Petros Pamani Ndebele (36) of Madlambuzi area committed the offence in 2003 and fled to South Africa before he was arrested last December.
Ndebele, who was initially facing a murder charge in connection with the death of Agrippa Tshabangu (14) in April 2003, was convicted of a lesser charge of culpable homicide by Bulawayo High Court judge Justice Thompson Mabhikwa.
He will serve an effective five years in jail after two years were suspended for five years on condition that he does not within that period commit a similar offence.
Ndebele stabbed Agrippa for allegedly kicking his dog while they were herding cattle.
In passing the sentence, Justice Mabhikwa condemned Ndebele's conduct, saying the courts have a duty to protect the sanctity of human life.
"The life of a 14-year-old juvenile was unnecessarily lost because of the accused person's negligence. The courts frown upon such behaviour and the sanctity of human life should be protected hence a custodial sentence in the circumstances is unavoidable. Accordingly, the accused person is sentenced to an effective five years imprisonment," ruled the judge.
Prosecuting, Mrs Sifiso Ndlovu-Sibanda said on April 27 in 2003 at about 3PM, Ndebele and the deceased were at Ndani Dam in Makumbi area herding cattle in the company of Brighton Tshuma, Faro Tshabangu and Vusa Sibanda.
The court heard that Ndebele confronted Agrippa and started accusing him of kicking his dog resulting in a dispute between the two.
"Ndebele pulled out a knife and stabbed the deceased once in the stomach and he collapsed," said Ms Ndlovu-Sibanda.
Soon after committing the offence, Ndebele fled the scene.
The deceased was ferried to Ntoli Clinic. He died while being transferred to Plumtree District Hospital.
According to postmortem results, the cause the death was stab wound, assault and peritonitis.
Ndebele, who had been hiding in South Africa since 2003, was arrested in December last year after police received a tip off that he had returned home.
In mitigation, Ndebele through his lawyer Mr Thomas Gamure of Mabundu and Ndlovu Law Chambers, pleaded for leniency, saying he acted out of provocation.
He said that he had a fight with the deceased who had allegedly ganged up with his friends to attack him.
Ndebele said he pulled out a knife and stabbed the deceased who was armed with an axe.
"I did not want to kill the deceased, but I just wanted to inflict injuries to scare him away since I was under attack and being overpowered," he said.
Ndebele said Agrippa and his friends had a tendency of bullying him. The Chronicle