Registrar-General Tobaiwa Mudede and eight other top bureaucrats were yesterday forced out of their jobs after reaching the compulsory age of retirement. The move marks the end of an era for Mudede, who is over 70 years old and has been in charge of all elections held in Zimbabwe since 1981, amid accusations by the ruling Zanu PF's rivals of ballot fraud favouring the governing party.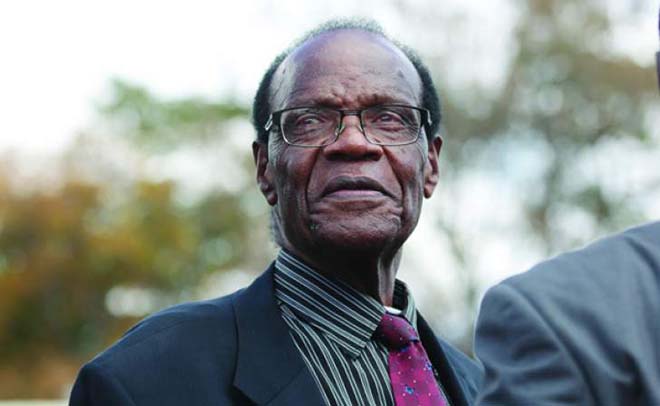 The country's electoral processes are, however, now being overseen by the Zimbabwe Electoral Commission, headed by Justice Priscilla Chigumba.
The move seems to be the culmination of decree to permanent secretaries issued by President Emmerson Mnangagwa just after taking office last November that he was going to retire all those who are above the age of 65.
"His Excellency the President had approved the retirement of the following permanent secretaries and principal directors from the public service in terms of … Public Service Regulation 2000, as amended: Ngoni Masoka, Patson Mbiriri, Ambassador Joey Bimha, Ambassador Boniface Chidyausiku, … Mudede, Ambassador Kelebert Nkomani, Annie Knuth, Ethel Mlalazi, Valentine Vera," Chief Secretary to the President and Cabinet (OPC) Misheck Sibanda said in an alert yesterday.
"On behalf of the Public Service Commission and the OPC, we wish to extend our most sincere appreciation and gratitude to them for their long service and contributions to the people and government of Zimbabwe and for their loyalty and unwavering dedication to duty.
"We look forward to inviting them to continue to assist the government of Zimbabwe as and when called upon to do so."
Civil service regulations on pensionable age and retirement state that a member appointed on pensionable terms of service before May 1, 1992, shall have a pensionable age of 65 years, while those appointed afterwards shall have a pensionable age of 60. DailyNews