The Mighty Warriors have crashed out of the 2018 Cosafa Women's Championship in the group stages following Cameroon's 6-0 thrashing of Lesotho in South Africa yesterday.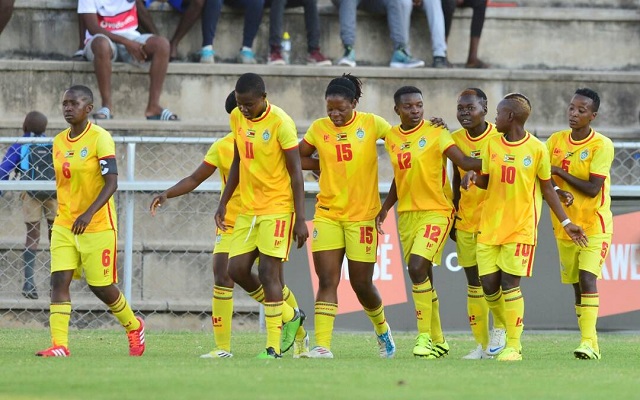 Zimbabwe had finished in second place in Group C following two wins over Namibia and Swaziland before Monday's surprise 2-1 loss to guest nation Uganda.
With only the group winners guaranteed progression to the semi-finals, the Mighty Warriors had to endure an anxious wait to see if they could sneak into the last four as the one of the best placed runners-up.
With six points and a positive goal difference of three, Sithethelelwe "Kwinji 15" Sibanda's ladies were always going to find it difficult to secure the back door ticket into the semi-finals.
South Africa had completely dominated Group A by winning all their matches to finish top with nine points while Botswana was second with four points.
Botswana were out of the running for a place in the semi-finals as the best placed runners-up leaving the Mighty Warriors to be wary only of Cameroon in Group B.
Zambia had dominated the group with two opening wins and secured top post with a 4-0 win over Mozambique yesterday which took them to nine points.
Before yesterday's game at the Wolfson Stadium in KwaZakele, Cameroon were already on three points and had a healthy positive goal difference of six courtesy of their 8-1 win over Mozambique.
The Indomitable Lionesses knew they needed just only a win by any margin and they would secure the semi-final spot as the best placed runners-up.
The West Africans secured their place in the semi-finals with a convincing win over Lesotho that ended the Mighty Warriors' hopes of a last four berth.
Cameroon opened their account as early as the second minute through Bodolo Eliane before Genevieve Ngo Mbeleck doubled their lead in the 16th minute. Ngono Mani made it 3-0 for the West Africans four minutes before the break.
Joseph Ndoko's side were in a similarly rampant mood as they added three more goals in the second period with Mani completing her brace while Claude Ghislaine Tchadeu and Catherine Mbengono got the other two. Daily News.