By Helen Kadirire
The outbreak of cholera which first hit the capital city at the beginning of this month has spread to four other provinces. As a result, government has activated its emergence response systems in a bid to contain its spread.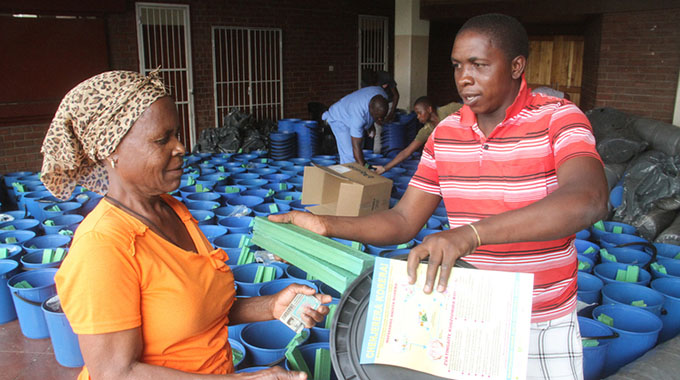 The death toll from the infectious disease caused by eating food or drinking water contaminated with a bacterium called vibro cholera hassince risen to 16 from five as of Thursday last week.
A total of 1,007 suspected cases have been recorded, with 136 new cases reported as of Sunday, of which 39 cases were confirmed.
The director for epidermiology and disease control in the ministry of Health and Child Care (MoHCC) Portia Manangazira told the Daily News yesterday that the outbreak had indeed spread to the Midlands, Mashonaland Central, Masvingo and Manicaland provinces.
She appealed to members of the public to ensure that all drinking water is made safe by either boiling or chlorination with either of water guard, aquatabs or household jik.
"We also urge the public to avoid consuming food prepared in unlicensed premises. They must also avoid open urination and defecation, and use toilets for both urine and stools to curb spread of both typhoid and cholera," said Manangazira.
Government has since pressed the panic button, with its national taskforce meeting in Harare yesterdayto ensure surveillance, case management and mitigation response measures are well executed.
The taskforce met along with the inter-agency coordinating committee on health,MoHCC and ministry of local government.
The team from the Local Government ministry comprised representatives from the Harare City Council as well as from the Department of Civil Protection.
"MoHCC is coordinating the national response while Harare Health department coordinates the Harare outbreak," Manangazira said.
She said people who suspect to have been infected with cholera must present themselves early to their nearest clinic or treatment centre.
"They should also prepare and drink salt and sugar solution or oral rehydration salts even as they prepare and are on their way to the treatment facility to avoid dehydration. This is because death from cholera is from extreme dehydration caused by the severe vomiting and diarrhoea.
"Additionally, when handling sick or deceased relatives, use gloves and disinfect their clothes vomit or stool first before touching or cleaning, and afterwards wash hands thoroughly with soap. If not sure get help from the community health worker or clinic staff," she said.
To raise awareness of the severity of the cholera outbreak, the ministry of Health has begun sending public service announcement smses to best practices of how to avoid the disease and manage it before going to clinics.
The latest outbreak is a clear indication that Zimbabwe has failed to put in place measures capable of subduing cholera.
At the beginning of this year, the small town of Chegutu was hit by the infectious disease which left five people dead, with Zimbabwe reported at the time to have been a victim of the contagion effects of a Zambian outbreak which forced the temporary closure of the border linking the two countries in the run-up to Christmas last year.
In April, three people were admitted in Chitungwiza after the dormitory town was put on high alert following 11 recorded cases of Cholera outbreak.
Cholera is an acute diarrhoeal infection caused by the ingestion of food or water contaminated with the bacterium vibrio cholerae. It is an extremely virulent disease that causes severe diarrhoea.
The diarrhoeal disease remains a global threat to public health and an indicator of poverty and lack of social development.
It takes between 12 hours and 5 days for a person to show cholera symptoms after ingesting contaminated food or water.
Researchers have estimated that every year there are between 1,3 million and four million cases, and 21 000 to 143 000 deaths worldwide due to cholera.
Previous researches have shown that the Zimbabwean government's failure to avail potable water, proper sanitation or safe alternatives has driven the public into using contaminated sources of water, as well as defecating in open spaces. DailyNews