Masvingo prisons full again
By Walter Mswazie
PRISONS in Masvingo are now overcrowded again four months after nearly 400 inmates were released under the Presidential Amnesty in March, an official has said.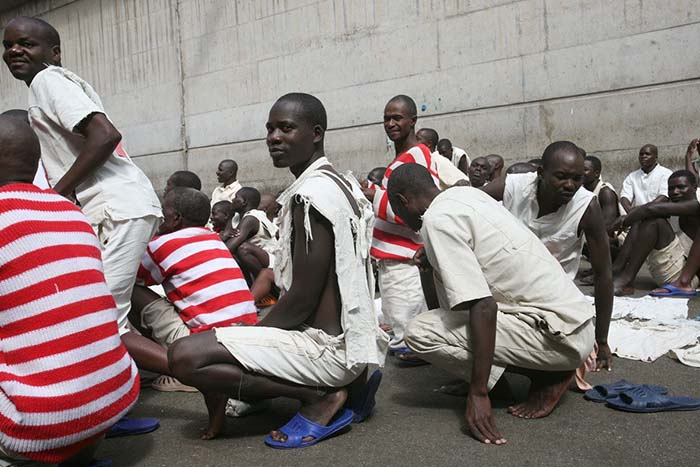 In an interview, Zimbabwe Prisons and Correctional Services officer commanding Masvingo Senior Assistant Commissioner Social Ndanga said he was grateful to President Mnangagwa who pardoned some inmates but the population in prisons in the province was still above normal capacity.
More than 3 000 inmates were released from the country's prisons under the Presidential pardon in March.
"In the province, 360 inmates were pardoned under Presidential Amnesty. But today most of the prisons have more prisoners than their normal capacity. For example at Mutimurefu Prisons, we have 700 inmates against a capacity of 300.
We also have Chiredzi which accommodates 500 and also caters for those inmates from Zaka. There are small satellite prisons in Gutu, Mwenezi and Chivi which are under Masvingo Remand Prisons which are also overwhelmed by the number of prisoners they receive," he said.
Snr Asst Comm Ndanga said because of the increasing numbers, the prisons were finding it difficult to provide food for the inmates calling other organisations to assist.
"The state of the economy is affecting us in sustaining our rehabilitation programmes including providing adequate food to our ever increasing inmates. We therefore appeal to organisations and individuals to assist us.
We have inmates enrolled at training institutions including universities but we sometimes face challenges to pay for their fees," he said.
Snr Asst Comm Ndanga said it was also unfortunate that public transporters were no longer accepting travel warrants and inmates released from jails were finding it hard to travel back to their homes.
To address this, he said, ZPCS in Masvingo was embarking on a number of income generating projects which assists released inmates to raise fares.
Turning to Prison Family Week which started on Monday and ended yesterday, he said organisations and churches should take advantage of such initiatives to come and visit inmates.Sunday News.