THE Bulawayo businessman who was robbed of US$18 000, R15 000 and a pistol when robbers broke into his house in Selborne Park and attacked him with knives, iron bars and an axe has recounted the unfortunate events of the near fatal incident, saying had it not been for his seven-year-old son, he might have been killed.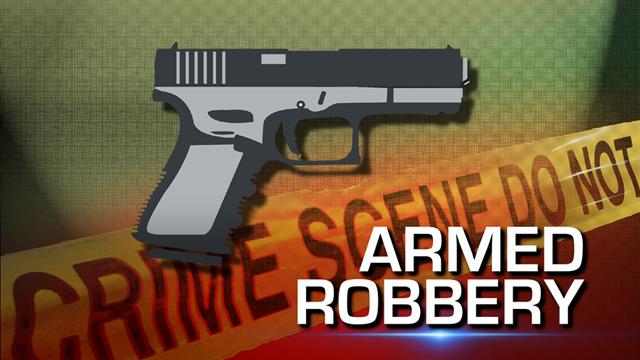 Mr Pride Nkomo (32) who was robbed early last month told Sunday News last week that this was the second time he had lost a firearm to robbers. He said he first lost a firearm to thieves in 2009, when he was robbed of US$4 000 by assailants who masqueraded as Bulawayo City Council meter readers.
The gun was later recovered and the thieves arrested during that year.
"After the gun was stolen  I reported the matter and I applied for another one. After it was recovered I then sold it and got the one that was recently stolen," he said.
Mr Nkomo noted that the firearm that had been stolen this time around was the firearm that was used in a foiled robbery attack on a soldier's home late last month.
The soldier is reported to have heroically dodged a bullet before disarming and manhandling one of the suspects who, alongside two accomplices, had broken into his home in Magwegwe North suburb of Bulawayo.
Narrating the ordeal, Mr Nkomo said, as per norm he locked up the house and retired to his room, where he was watching soccer.
"I live with my son and maid. On that night I was watching soccer in my room while my son was in the other room with the maid. I had locked all the doors and checked to see if all the windows were closed.
Usually my son watches TV with me but on that particular day he was in the other room with the maid, watching other programmes. So as I decided to sleep I left my bedroom door unlocked, as I thought my son would come and sleep with me," said Mr Nkomo.
e said it was in the dead of the night that his sleep was disturbed by a gang of men who demanded money and his firearm.
"I was awoken by a group of men standing, telling me not to raise my head or else they would kill me. I was stunned and frightened and couldn't move. It was then that they tied me up and gagged my mouth with a sock.
They asked for the keys to the safe in my room to which I responded by telling them that I had left them at work and that there was no money in there.
"They had already searched the entire house by that time. It was at that moment that one of them struck me on the head with an iron bar and the other stabbed me on the neck. By that time I thought I was going to be killed," said Mr Nkomo.
He said all the time he was thinking of what had happened to his son.
"At that moment my son ran into the room, just before one of the robbers had decided to axe me. He screamed: 'Don't kill my dad, he is the only one I have.' That's when they deliberated among themselves not to do so.
That's when I told them about the other safe in the bathroom, as I feared they would harm my son. They went in and destroyed the wall and took the safe with them," said Mr Nkomo.
He said after they left he was also worried about what they had done to the maid, as he could hear her scream while they rampaged the house.
"When I managed to get untied I checked on the maid, only to find that they had stripped her, wanting to rape her.
Fortunately because of my son's presence they did not do so. She said they had stripped her and threatened to stab her if she carried on screaming," he said.
Mr Nkomo said the robbers took off with their cellphones and other valuables. One suspect, Nqobile Dube (39) from Pumula suburb in Bulawayo, has since been arrested and has appeared in court in connection with the crime.
Dube was arrested in Magwegwe on 22 July, while trying to break into the soldier's house, where their mission was foiled. The pistol and $1 000 was recovered from him on the day. The other suspects are still at large.
Dube appeared in court last week to answer to charges of robbery. He was remanded in custody to 21 August for trial. Sunday News.