By John Kachembere
Zimbabwe Stock Exchange-listed supermarket chain, OK Zimbabwe, says it has shut down two of its loss making units in Harare in an effort to preserve shareholder value.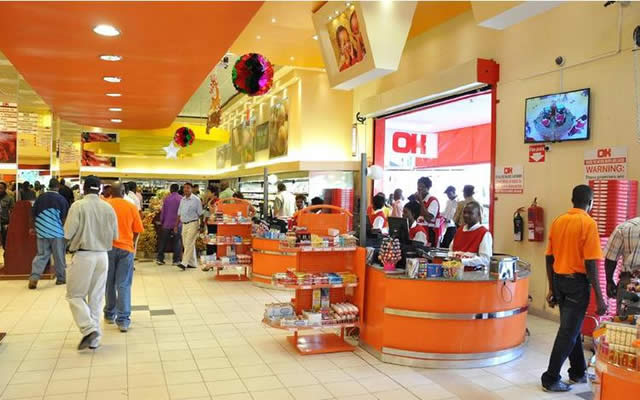 "The loss making OK Wynne Street and OK Cameron were closed during the year as the group continued to rationalise its operations to improve efficiencies," OK Zimbabwe chief executive Alex Siyavora said in the group's 2018 annual report released recently.
The retail giant, which was first incorporated as Springmaster Corporation in 1953 before changing to Deltrade Limited in 1984 and adopted its current name in 2001, operates 62 stores across the country.
Siyavora noted that OK Malvern and OK Third Street were opened during the 2017 financial year.
"The performance of these stores was beyond expectation.
"Refurbishment work was completed at OK Jason Moyo and OK Chegutu resulting in significant increases in customer count and sales," he said, adding that the group believe that continuous refurbishment programme was essential to improve ambience and enhancing the brand.
The OK Zimbabwe boss said local production of goods is still limited despite the introduction of Statutory Instrument 64 in 2016 to discourage imports.
Zimbabwe implemented trade restrictions almost two years ago as part of strategies to support the development of its local industries and relieve pressure brought on by economic challenges.
"…the production and supply of goods is still hamstrung by outdated technology, lack and cost of capital as well as the state and cost of utilities.
"Imports therefore continue to be necessary to meet demand, and South Africa remains the main source of imported goods," he said.
"Direct imports have however reduced as goods can only be brought into the country on import permits and licences issued to specific individuals and companies, and this has re-introduced the middleman.
"Where import permits are issued, the shortage of foreign currency is affecting the timely flow of imported goods," Siyavora added.
OK Zimbabwe's profit after tax ballooned 174,6 percent to $16,6 million during the period ended March 2018 from $6 million recorded the prior year.
The company bemoaned the cost of sourcing foreign currency which had the inevitable effect of increasing prices during the period.
In the period under review, the listed retailer's revenues went up 23,4 percent to $582,9 million up from $427,4 million in 2017.
Market experts have already projected the retail giant's revenue for the financial year 2019 to jump 11 percent to $651 million on the back of the anticipated robust performance in the primary sectors that drive consumer market coupled with use of plastic money.  DailyNews