By Ricky Zililo
Ambitious Southern Region Division One League outfit Makomo are unmoved by reports that coach Rahman Gumbo has clinched a deal in South Africa, saying the gaffer hasn't resigned from the coalminers.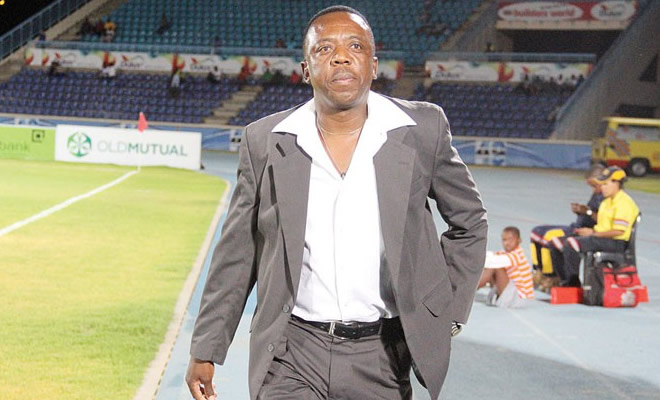 Gumbo has reportedly secured a lucrative job with equally ambitious South African National First Division side Witbank Spurs.
The national team assistant coach missed Makomo's heavy 4-0 away defeat to CIWU last Saturday, with sources saying he had left to seal his deal with the South African side.
Lewis Jeche, Makomo's secretary said: "Discussions about a replacement for Gumbo are a non-issue because in as far as we are concerned he is our coach.
He asked to be excused for last weekend's games to attend to a personal matter and we believe that is what he is attending to.
Everything else about him going to South Africa is just a rumour because as I speak to you right now, I don't have Gumbo's resignation letter or official communication from the club that he is said to have joined."
Jeche could not be drawn into divulging whether there are clauses in their contract that require Gumbo or Witbank Spurs to buy the coach out of his Makomo contract.
Chronicle Sport has it on good authority that part of Gumbo's targets at Makomo included leading them to the topflight in the next two seasons. The decorated coach was six months into his contract with Makomo and leaves them in mid-table with 21 points at the season's halfway mark; trailing leaders Hwange by 13 points.
While Gumbo could not be reached for comment, Witbank Spurs chief executive officer Freddy Mapulane was quoted in the South African media confirming the appointment of the Highlanders' legend as their new coach.
"Our new coach is Rahman Gumbo. He is Zimbabwe national team assistant coach. The other one Caleb Ngwenya is no longer available. I think he got a better offer somewhere so we had to search for a replacement." The Chronicle