Upcoming US-based gospel musician Caroline Rutendo Makamache aka Carey Mack has released a sizzling gospel track titled "Rudo Rwenyu". Laced with a silky voice and laid back tempo which allows the artiste to state her case audibly, the song is sure to win the hearts of music lovers across genres.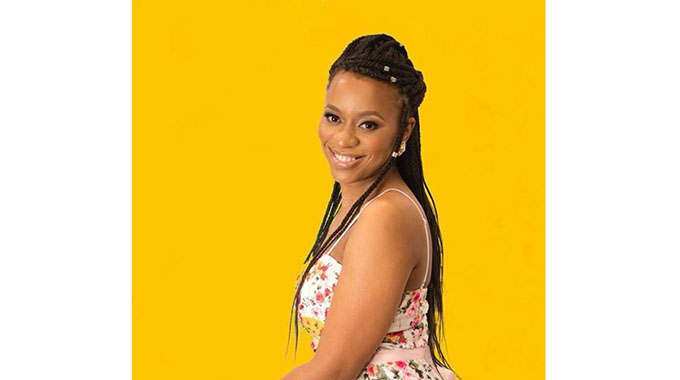 "Rudo Rwenyu" was written and produced by Hoffie Jay Joe and is available on YouTube.
Speaking on her career, Carey said: "I just started my music career. I developed an interest for gospel music in 2015 soon after I gave my life to Jesus and got baptised.
However, I'm mostly inspired by my late mother who was a chorister at the Roman Catholic Church in Kambuzuma. She had one of the most amazing voices I know and I must say she definitely is my inspiration. I guess what really held me back is that I'm very shy and only sing in my own company."
Carey said she chose gospel music as part of her mission to tell the story of Jesus Christ and call people to the church.
Carey is currently in the studio recording another single which she said will be due for release soon.
"I will continue unleashing singles which I will compile into an album.
"I use whatever spare chance I get to get into the studio, so hopefully in not too long I will have an album out," said Carey.
After being asked whether she would record videos or perform live on stage Carey said.
"I am thinking about it. I have faith that this is a way I would like to preach.
"And if given the opportunity I will challenge my stage fright to perform and minister at a live concert or show.
The soft-spoken artiste said she intends to compile her singles into an album.
"I have written songs, but not all of them. I have had people behind the scenes who have been supportive and have come up with some amazing songs for my first album."
To fulfil her album dream, Carey is working on songs with artistes and producers who include
McDonald Chidavaenzi aka McDee and Saiwe Chimbetu.
Some of the songs are "Vashumiri" a song she wrote.
"After realising that a lot of us have taken the word of God and made it suit us and yet we are supposed to walk according to the will of God. I wanted to encourage ministers, pastors, leaders and all to be more assertive in preaching the word of God and not packaging it in a pretty way so that people receive it. Preach Jesus. The word as it is.
"Pihwai Mbiri" was written by Saiwe Chimbetu.
"When I talked to her about my wanting to sing gospel music she was so excited so she decided we should praise God for that, hence the song to just reverence his name.
"You Loved Me Still" was written by McDee Chidavaenzi.
"He, too, was surprised by my choice to sing gospel music. He knew me well before I gave my life to Jesus.
"So when I asked him to help me with it, he wrote me a song that just says, God loved me even when I didn't deserve it.
"Vanondishuvira" is another song she wrote.
"In my life I have faced so many struggles and challenges. Many of which included people plotting my downfall.
"People who no matter how well I do, feel I don't deserve anything good. People who smile but are not happy for me.
"I have had personal attacks on my character based on the person I was before I was saved. People who believe I don't have a place in gospel.
"Well, I can't change who I was, but I have made a personal decision to follow Christ now. I have no regrets and I pray God's protection now till the end.
"I have two more worship songs one which I haven't titled and one that I haven't written yet, when I get confirmation from God you will know. The song "Vashumiri" was produced by Taz beats of Clearflow Soundlab with Josh playing the guitar." The Herald