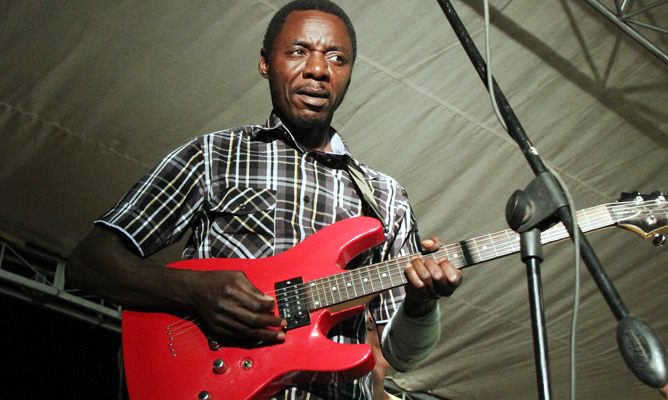 The sungura music legend will officially launch his 11th studio album Dzinosvitsa Kure in Chitungwiza on Friday which will only feature four music acts — Jah Prayzah, Sniper Storm, Leonard Zhakata and Faheem Somanje.
Zhakata and Somanje play sungura.
Macheso's new album is expected on the market shelves today.
In 2016, Macheso launched Tsoka Dzerwendo (Ayaya) in Harare where he invited only dancehall and urban grooves music acts at the expense of sungura musicians.
He had invited Killer T, Ninja Lipsy, Soul Jah Love, Trevor Dongo and Bryan Kadengu.
Young sungura musicians who look up to Macheso for inspiration are of the feeling that the singer should always engage them as they fight their way up.
Romeo Gasa recently launched Code 263 in Chinhoyi. He invited sungura musicians such as Peter Moyo, Simon Mutambi, First Farai and Mark Ngwazi among others.
"We are still to be invited at Macheso's album launch. We used to invite him to attend ours but he never pitches up.
"I think it is good for the development of sungura to invite each other at events like album launches. It is not like rising sungura artistes want to compete with legends like him but I think our presence will help the genre to grow big," said Gasa.
"We all look forward to him; hence we expect him to invite the majority of sungura artistes to grace his album launch for us to learn a thing or two from him.
"Personally, I was inspired by what Jah Prayzah did to Andy Muridzo — inviting him to join his Military Touch Movement stable — and to me that was good.
Sungura musicians expect the same from legends such as Macheso," the Extra Valembe front man said.
Another sungura musician who preferred anonymity said: "Look Tuku (Oliver Mtukudzi), always invites young artistes such as Gary Tight, Munya Mataruse and Mbeu among others to his events."
Speaking through his publicist Tichaona Makahamadze, Macheso said sungura musicians are too many and there is no way he could invite all of them.
"Remember fans will pay to witness the launching of a new album hence we should give them value for money. We do not want to short-changeour fans.
"We did not engage a number of musicians because the day is meant for Macheso."
Some critics view Macheso's approach as strategically meant to deal with competition from other sungura musicians.
"That's business. There is no way Macheso can invite people who would end up taking limelight from him," said one sungura enthusiast, Tinashe Moyo.  DailyNews