By Don Chigumba
I want to join my fellow Zimbabweans in condemning the recent embarrassment and attack of Thokozani Khupe by alleged MDC-T supporters on 22 May 2018.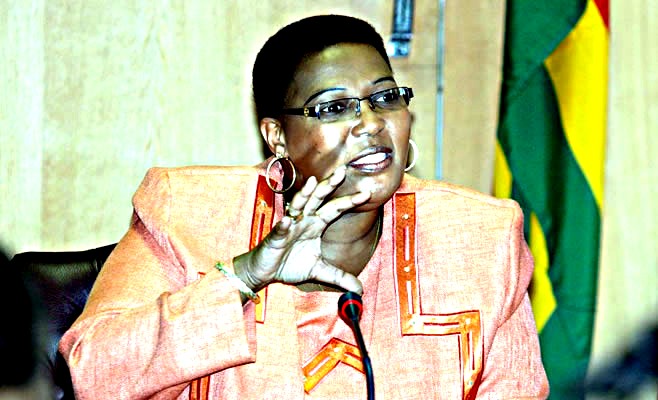 The incident happened soon after Jonathan Moyo was declared a fugitive and a wanted man by the Interpol. These two developments should be taken as a sad chapter in the history of our country and quite a number of people are wrongly taking the incidents as tribal.
This piece seeks to blame ZANU PF party for brewing hate language and speech from 1980 to present and 'normalize' them to the youths. The duty of the ruling party (in any country) is to install discipline among their people, a move/strategy which ZANU PF government failed to implement during their more than 37 years in power. Instead of preaching the gospel of morality and kindness among the citizens, ZANU PF leaders have been preaching 'hate language' (especially) to their political enemies.
The former president R.G. Mugabe was often quoted by the media uttering the term "Idiot" and Jonathan Moyo often use the word "EDiot" on his twitter to refer to the current president of Zimbabwe ED. I once confronted Moyo via his twitter after observing the use of such derogatory language.
If key ZANU PF leader like Mugabe and Moyo are using such derogatory words, what can stop the youths from emulating them? I am therefore not surprised to learn of Khupe's embarrassment because quite a number of Zimbabweans copied such derogatory language from the ZANU PF leadership.
To make matters worse, Mugabe's predecessor Mnangagwa appeared to have inherited a double potion of Mugabe's spirit. He coined another derogatory slogan popularly known as "Pasiiii Ne MahaaaaaNdu". Pasi ne Mhandu slogan is not different from calling someone "hure" (MDC-T supporters to Khupe), "kamusoro kuoma kunge damba" (R.G. Mugabe to Jonathan Moyo) , "pasi ne Mabhunu/Coltat Mubhunu" (ZANU PF/Herald to whites). I want to thank Mutumwa Mawere for condemning Herald's latest 'horrible' article against Coltat, Zimbabwe needs people like him.
President Mnangagwa should withdraw his slogan with immediate effect in order to save Khupe and other people from further attacks. It is sad for a president to label some section of his population as "Mhandu" because there is no difference between 'Mhandu' and Bin Laden or Nyathi of Nyadzonya crisis in Mozambique. As long as 'Pasi ne Mhandu Slogan' is not withdrawn Hon. Khupe and others won't be free and happy in their country. That is why our elders say, 'like father like son or like daughter like mother', today I am now arguing 'like Zimbabweans like ZANU PF government.
I was born before independence of Zimbabwe but I still remember derogatory words that I was taught by our leaders, we used to say 'SINYORO, ndove yemunhu yakaora' referring to Ndabaningi Sithole because he was an enemy of Mugabe and ZANU. I grew up with that behavior of uttering such derogatory words because of that, I used to enjoy using words like 'pasi naye, chimbwasungata, dissident etc' because of the way ZANU groomed us.
Mugabe and ZANU PF used to call Morgan Tsvangirai 'CHEMATAMA, TEA-BOY, CHIMBWASUNGATA and ISHAMWARI ye MABHUNU'. How can you call a leader of a big opposition (more than 49 years then) TEA-BOY? That was a period when the use of derogatory words reached climax. How can a big party like ZANU PF call Tsvangirai CHEMATAMA or CHIMBWASUNGATA? They blamed him for being a friend of Whites but they reapplied to join European Union and adopted a slogan 'Zimbabwe is Open for Business (possibly with Whites). May the soul of our dear leader Morgan Tsvangirai Rest in Peace.
When Madhuku Lovemore joined the fight for democracy via his ANC, Herald Newspaper (cartoon column) started to draw the head of Madhuku with a shape of a triangle. The opposition newspapers (Daily News, Standard etc) were not happy and decided to revenge by drawing the head of Jonathan Moyo similar to the shape of a rhombus in their cartoon column.
That kind of behavior has taken us to where we are today in terms of ethics and morality. Even Mahwindi adopted the same language, there is no longer respect for each other. We should come to the drawing board as Zimbabweans and say enough is enough.
Conclusion
I am appealing to president ED to withdraw his slogan 'pasi ne mhandu', possibly the use of hate language may stop. ZANU should have left words like (Pasi ne Mabhunu, Sinyoro, Chimbwasungata, Tea-boy "to a 49 year old opposition leader', Chimusoro Kuoma Kunge Damba, Dissident, Coltart Mubhunu etc) in the war for the liberation struggle. Chinotimba's song denigrating Chamisa Nelson and MDC should be condemned, I am glad that the alleged ZANU PF supporters in Buhera disapproved the song.
Nelson Chamisa and MDC leaders should warn their followers against attacking elders and old people in Zimbabwe. The tension level between the youths and their elders alarming and unacceptable, we have to respect each other.
I want to urge government to include this (derogatory and hate speech) in their agenda for national healing and reconciliation. ZANU PF should accept the blame (to the use of such words) so that the nation can move forward. The latest events are not tribal but ZANU failed to get rid of their 'liberation war language'. We need to respect each other and pray for our rogue youths.
Don Chogumba is a mixed methods research specialist, can be found on twitter @Donchigumba