By Tendai Kamhungira
The Supreme Court has shut the door on the government-owned Zimbabwe Consolidated Diamond Company (ZCDC) after throwing out its appeal, in which it challenged a High Court order barring it from selling diamonds belonging to Grandwell Holdings (Grandwell) in the Chiadzwa mining fields.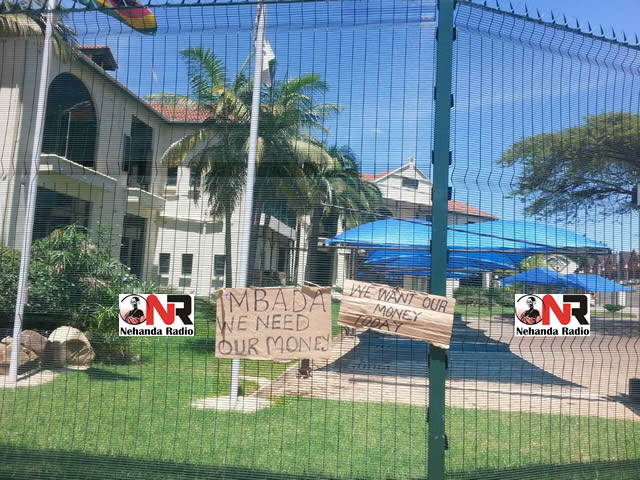 The Supreme Court order comes after Grandwell, which is represented by Sternford Moyo and owns 50 percent shareholding in Mbada Diamonds (Mbada), successfully approached the High Court with an application seeking an order barring ZCDC from looting its diamond ore.
Supreme Court judges' deputy chief justice Elizabeth Gwaunza, Bharat Patel and Chinembiri Bhunu on Friday threw out ZCDC's appeal with costs, thereby upholding the High Court decision.
"The appeal by Zimbabwe Consolidated Diamond Company (Private) Limited was dismissed by the Supreme Court and Zimbabwe Consolidated Diamond Company (Private) Limited was ordered to pay costs on a higher scale on the basis that the appeal was completely without merit," Moyo said.
The High Court ruling, which remained in force following the Supreme Court order reads: "Pending the appeal filed by the first respondent (ZCDC) under case number SC 159/2017, the first and second respondents (ZCDC and Minerals Marketing of Zimbabwe) and those acting on their behalf be and are hereby interdicted from collecting, from third respondent's (Grandwell) concession area, diamond ore mined by the third respondent, accessing areas secured by security personnel of the third respondent or otherwise interfering in any manner with such security arrangements in relation to the said concession area as per interim relief granted by this honourable court on the 24th of February 2017.
"Should the first and second respondents fail to comply with paragraph 1 above and to purge their failure to comply with the interim order granted by Justice Tsanga on the 24th of February 2017 under Case Number 1290/17, they shall be denied audience before this honourable court and any papers filed by them shall be struck out of the record".
Mbada Diamonds was among one of the companies that were forced to leave the diamond-rich fields in Chiadzwa by the government in early 2016 to pave way for the establishment of ZCDC.
The firm was granted a court order allowing its security personnel to return to Chiadzwa and secure its equipment, diamond ore and unprocessed diamonds kept in a vault. DailyNews