By Tebogo Monama – IOL
What was supposed to be an anniversary celebration weekend away ended in tragedy, with a husband accused of fatally stabbing his wife 17 times in what was described as "murder most foul".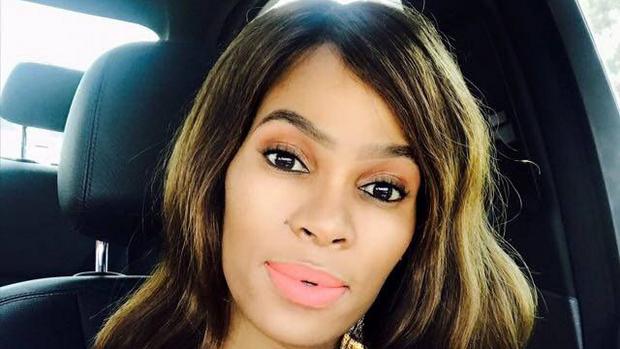 Police said the mother-of-two was found dead in her home, while the husband, who is out on bail of R5000, claimed she killed herself after a heated argument.
A family friend said the trouble started after Prince Khumalo, 39, and Lindiwe Sibiya, 31, travelled to Durban over the Freedom Day weekend to celebrate their seven-year relationship and got into a fight.
The couple returned from their trip, and a day later, Sibiya was found stabbed at least 17 times at their Lephalale home in Limpopo.
Sibiya's friend, Thuli Mkhwanazi, said the couple were supposed to drop off their two children, aged three and seven, with her uncle in Rietz in the Free State. She was adamant that Khumalo murdered her friend and said it was impossible Sibiya could've stabbed herself 17 times.
"When they were turning back after their fight, she called her uncle, crying, at about 9pm, saying she no longer wanted to be married to Khumalo. The call was cut off, and when her uncle tried to call back, her phone was off.
"He then received a call late on Saturday afternoon that she was found dead, after being stabbed 17 times, and the man (Khumalo) claimed she committed suicide," Mkhwanazi said.
She said the couple's relationship "was never a honeymoon". "He was abusive. He cheated on her and would disappear for the weekend."
She said Sibiya had just moved from Heidelberg in Gauteng to join him in Lephalale, where they both worked for Eskom.
She disputed that her friend would commit suicide. "She was full of life and loved her children."
Sibiya's uncle, Raymond Shabalala, confirmed that he received a phone call from her to say her marriage was over. A few hours later, he received a call from the police to say the young woman, who he had raised as his own daughter, had been found dead in a pool of blood.
"When I walked into the house it looked like a cow had been slaughtered. There was blood everywhere.
"When I saw him at the police station I asked him why he killed my daughter. But he just looked at me."
Warrant Officer Frans Mokoena confirmed that a case of murder was being investigated against Khumalo.
He said Khumalo claimed that after the couple had a fight, he locked Sibiya in the house and drove to Joburg, where he dropped off their children with relatives.
When he returned, Khumalo claimed, he found his wife stabbed to death. Mokoena said there was no sign of a break-in at the house.
After appearing in court, Khumalo was released on R5000 bail, Mokoena said, adding that no previous cases of domestic violence had been opened against him.
Shabalala said the seven-year-old boy was going for counselling.
Mkhwanazi added: "Lindiwe was a bubbly person. We called her Queen Lindz because she was so much fun. She loved her children more than anything."
Sibiya is one of at least four women allegedly murdered by their partners over the past few months.
Mangosuthu University of Technology (MUT) student Zolile Khumalo, who was allegedly shot dead by her ex-boyfriend Thabani Mzolo, was buried over the weekend.
Mzolo is accused of shooting Khumalo in the face and arm at her MUT residence in full view of her roommate, before confessing to her murder on Facebook.
Mzolo is also charged with possession of an unlicensed firearm and ammunition.
On Mother's Day, a KwaZulu-Natal nurse was shot dead, allegedly by her husband, in front of her family.
Ntombizodwa Charlotte Dlamini, 42, was gunned down after an argument with her husband. He fled the scene and he was later found with a bullet wound in the chin.
Earlier this month, Nompumelelo Mthembu was necklaced by the father of her two children, months after he allegedly shoved a knob-kierie into her vagina.
He was out on bail at the time.