South Africa-based businessman Justice Maphosa — who came to President Emmerson Mnangagwa's rescue when Zimbabwe's new leader fled the country late last year, with hired assassins apparently in hot pursuit following his ruthless sacking from the government and Zanu PF — is under heavy attack on both sides of the Limpopo River.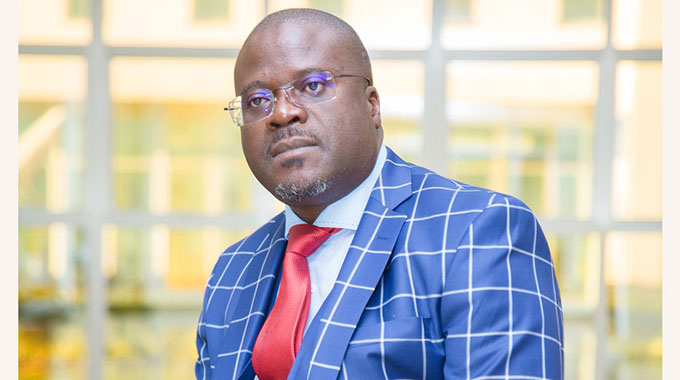 So bad has the situation become for Maphosa — who was relatively unknown until he assisted Mnangagwa — that his enemies are said to be pushing hard not just to see him deported from South Africa, but also to destroy his businesses completely, the Daily News can report.
The Zimbabwe-born, but SA-domiciled Maphosa — who is founder and owner of diversified firm Big Times Strategic Group (BTSG) — played the role of a good samaritan in November last year when he sent an aeroplane to pick up the then under-siege Mnangagwa and his son Emmerson Junior from Mozambique, at a time that many people had deserted ED for fear of upsetting ousted former president Robert Mugabe.
Just before that, it had been reported that Mnangagwa and his remaining few associates had foiled determined attempts by security agents to block him from exiting the country via Mutare's Forbes Border Post.
Mnangagwa himself has since revealed that he was tipped by the few loyal friends he still had at the time that his life was in imminent danger and that he had to skip the country's borders to escape assassination, before authorities dramatically tried to stop him at Forbes.
But his attempts to get help from his friends of many years inside and outside the country — including the well-off Moti family — drew a blank, as Mugabe's regime closed down on him.
It was then that Maphosa made arrangements for his private jet to pick the Zimbabwean leader and his son in Mozambique, after Mnangagwa had jumped the border — walking tens of kilometres in thick bush at night in the process — before the Gwanda-born businessman also risked his own life by sheltering the new Zanu PF leader for nearly two weeks at one of his homes in Pretoria.
Among the challenges that Maphosa has faced in the last few months, he was arrested in South Africa on February 19 this year upon returning from a business trip abroad and served with a deportation order, with instructions to drive him to the Beitbridge Border Post on the same day.
The Daily News understands that the SA department of Home Affairs accused Maphosa then of having fraudulently obtained his national identity, which it issued to him more than 20 years ago — amid claims that certain interests in both Pretoria and Harare were working hard to make his life difficult since he assisted Mnangagwa.
However, the plan to deport Maphosa was thwarted by his lawyers who argued strongly that he was simply being victimised on political grounds, leading to the department of Home Affairs cancelling the deportation order, and the case being postponed "sine die" (indefinitely).
In an extraordinary rags to riches story, Maphosa arrived in South Africa as a homeless teen boy, and eventually found care and support in the home of philanthropist Trevor Fisk, who also paid for his IT degree studies in Cape Town.
Crack South African investigations unit, the Hawks, recently said they were also investigating Maphosa on allegations that he had irregularly benefitted from a multi-million rand tender in that country's North West Province, which the businessman disputes.
"We find ourselves being vilified … because of the times and political narratives shaping themselves around the political power bases, which, unfortunately, are municipalities," Maphosa said of this particular investigation — referring to the ugly contestations for power that are raging within the ruling African National Congress.
But Maphosa's troubles are not only confined to South Africa, as he has apparently and ironically also become a target of some elements within Mnangagwa's government.
To begin with, he has been stripped of the VIP treatment that he used to enjoy whenever he visited Zimbabwe to check the progress on his fledgling company in Harare.
This has seen Maphosa not visiting his country of birth since February.
Commenting on the challenges that he is facing in Zimbabwe and South Africa, an SA-based businessman who is involved in charity work with Maphosa said last week that he had little doubt that Maphosa was being haunted by some powerful interests for having helped Mnangagwa last year.
George Moyo, chairperson of Ubuntu Foundation, told students and teachers at Upper Corana Junior School in rural Eastern Cape, that Maphosa was being attacked for his "good heart".
"Justice relates well with the people of Zimbabwe. When … Mnangagwa was fired as deputy and ran away from Mugabe, he pulled a card from his wallet to call Justice to pick him up with his plane.
"Sixteen days later, Mnangagwa is called back home to become president. Three weeks later, Justice is targeted. He has been targeted in unsubstantiated things including fraud.
"As we move on, I ask you to be with us as we do this job (of building six classroom blocks). You must pray for Maphosa because the attacks are not going to stop anytime soon. He, however, will remain standing," Moyo said.
"Repeated attempts by the Daily News to speak to Maphosa over the weekend drew a blank.
Mnangagwa fled into self-imposed exile after he was fired by Mugabe — vowing to come back and dislodge the frail nonagenarian from power, while also angrily accusing Mugabe of destroying and running the country like his private property.
"I would like my fellow citizens to know that I am now out of the country, and safe. My sudden departure was caused by incessant threats on my person, life and family by those who have attempted before through various forms of elimination, including poisoning," Mnangagwa said in a scathing statement he issued from South Africa.
Within two weeks of that statement, the curtain fell on Mugabe when he resigned moments after Parliament had started damaging proceedings to impeach him.
This followed a military intervention that was code-named Operation Restore Legacy, which saw the nonagenarian and his then powerful wife Grace being placed under house arrest.
Several Cabinet ministers linked to the Generation 40 (G40) faction, which had coalesced around Grace, were also targeted in the operation which ended just before Christmas.
The annihilated G40 — with the visible help of Mugabe and Grace — was, before the military intervention, locked in a bitter war with Mnangagwa and his supporters for control of both Zanu PF and the country. Daily News