By Lionel Saungweme
BULAWAYO – In a decision that is set to confuse Zimbabwe's voting public, High Court Judge Francis Bere has dismissed the urgent application in which the Movement for Democratic Change (MDC-T) sought to interdict Dr Thokozani Khupe, Obert Gutu and Abednigo Bhebhe from using the name, logo and symbol of the party.
The need to interdict Dr Khupe and two others, according to the MDC-T, led by Advocate Nelson Chamisa, became urgent when the Zimbabwe Electoral Commission (ZEC) wrote to say that they will not take sides in the MDC-T leadership dispute. ZEC also put it formally that Dr Khupe had "registered as MDC-T" ahead of the forthcoming elections.
In dismissing the case, cited as Movement for Democratic Change v Thokozani Khupe, Obert Gutu and Abednigo Bhebhe HC1051/18, Justice Bere declared that "there is absolutely no urgency in the matter" and that "the application will not go beyond the preliminary points."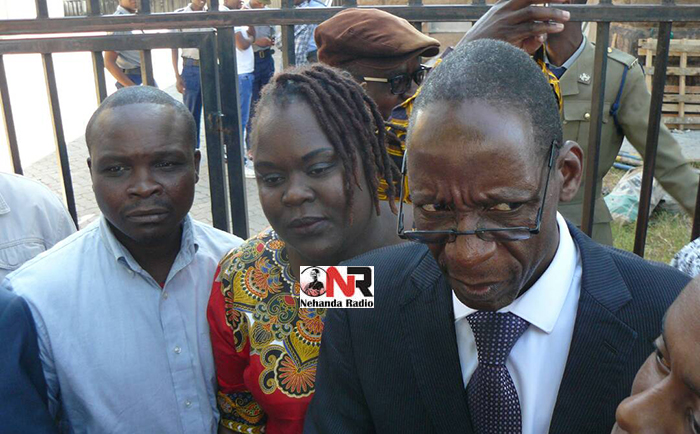 He also mentioned that after the death of "founding MDC President Morgan Tsvangirai on 14 February 2018, a "conflict for leadership within the party arose as a leadership vacuum ensued." This conflict "manifested itself in two factions one led by Advocate Nelson Chamisa and the other by Thokozani Khupe."
Justice Bere mentioned that there was need for the MDC-T to solve this problem through independent arbitration before one party to the dispute sought to interdict another from using the name, logo and symbol of the party.
"You cannot make a claim to urgency if the issue of legitimacy to leadership has not been confirmed," declared Justice Bere. The learned judge also urged applicant to approach an independent, impartial and competent court of law to determine the leadership contest of the MDC.
"Issues of legitimacy in the MDC-T cannot be determined on the altar of popularity. The dispute must simply be put for adjudication before a proper forum," declared Bere.
The judge further noted that "Section 72 Chapter 26.04 of the Trademarks Act" on which the applicant had brought the action, "had not been fully complied with."
In another matter also decided by Justice Bere, the urgent application brought by the MDC-T, on Friday 21 April 2018, was dismissed for "lack of merit." The applicants intended to interdict Dr Khupe and her supporters from holding their congress on Saturday 22 April 2018. Nehanda Radio