By Eddie Chikamhi
Ailing Harare giants Dynamos badly need to turn around their fortunes as quickly as possible or risk sliding into oblivion in the same manner that big domestic football institutions such as Arcadia United, Zimbabwe Saints and Black Aces lost their way and collapsed.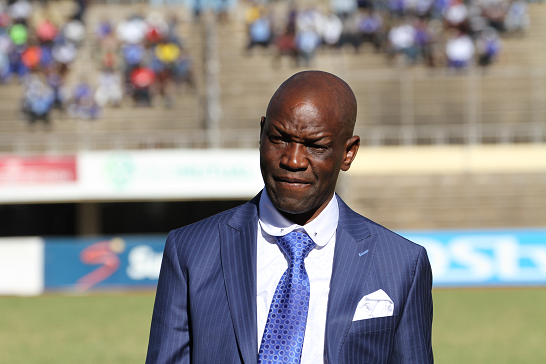 For long, Dynamos have set the benchmark for success in Zimbabwean football with a record 21 league titles under their belt.
But they have struggled to maintain their dominance of the domestic scene in recent years, this year, things are looking very bad.
With new, mostly-corporate owned clubs, coming in with a lot of financial muscle, Dynamos have been finding it difficult to maintain the stability that defined them in the past.
The Glamour Boys were the dominant force in the '80s, when they won seven titles in the first decade after independence by claiming the crown in 1980, 1981, 1982, 1983, 1985, 1986 and 1989.
They were also on top of their game in the '90s, too, winning the title in 1991, 1994, 1995 and 1997 although they had to wait 10 years to win their next title in 2007.
Callisto Pasuwa was the last coach to achieve success with the club when he lifted the title for four consecutive years from 2011 to 2014.
But since then the Glamour Boys have been wallowing in mediocrity.
Dynamos have suffered under a severe strain of financial challenges exacerbated by the archaic management style at the club.
And it looks like things are not getting any better for them as they are experiencing one of their worst starts this year after going for six matches without winning a league match.
Three points from six starts, according to their coach Lloyd Mutasa's own admission, is not good enough for a club like Dynamos.
But when their financial challenges start affecting results at a grander scale, as is happening now, parallels could be drawn with fellow yesteryear institutions like Zimbabwe Saints, Arcadia, Gweru United and Aces, who collapsed despite having been big brands in the past which, at their peak, drew large crowds.
DeMbare have struggled to attract the best talent because the club now find themselves unable to pay the players and, rather than the quality which used to be associated with them, all they now have is mediocrity.
Unlike in the past, when most of the players dreamt of donning the DeMbare jersey, today's footballers find comfort away from the Glamour Boys.
Dynamos have lost entire squads every year and they are rebuilding every season even though they don't have the financial muscle to compete against the corporate-owned clubs on the transfer market.
The cardinal sin the DeMbare leadership committed was to neglect the junior policy, which they are now working hard to revive, with their former captain Murape Murape and Lloyd Chigowe in charge of the project.
Dynamos supporters have had to put up with the mediocrity over the years and the big question is — will their team ever recover from this current state of affairs where they can give away a three-goal advantage in the last 22 minutes against Shabanie Mine at Rufaro?
An era where they cannot win against a ZPC Kariba side that has lost to everyone else and where they have to scramble for a point against 10-man Yadah at Rufaro?
With the Harare Derby coming up next, it looks like this will have to be the make-or-break moment for DeMbare's campaign.
"We know our supporters are hungry. We feel for them and we assure them that one day we will break the duck. It's a matter of getting the three points and set the tone,'' said Mutasa.
"As a coach you would just want to come out victorious ahead of the Derby so that you have the confidence going into the big match. But with these Derbies it's all about who is hungry (to win) and we cannot start talking about that match now. We are going back to training and see how the boys will be executing their duties.
"I think it's another tough assignment in front of us, but you know with these Derby matches, we just hope and pray that it will probably be the day that we break the winless streak.''
Dynamos needed a 74th minute strike from newboy Kudakwashe Kumwala to share the spoils against Yadah at Rufaro on Sunday.
Mutasa's men are struggling with the pressure to get their campaign going and on Sunday, they found themselves with more work on their hands after Yadah winger Leeroy Mavhunga had found a fourth minute goal.
However, Mutasa insists his team is taking shape, but their finishing has been their major undoing.
"We are not happy, we are still in search of those three points and I am sure it's just a matter of time before we break the duck.
"Look at the creativity, the chances that came our way and the conversion rate is not directly proportional.
"It's an area that's still work in progress, but at least, we are happy that we managed to score a goal. You can only, but think of scoring two or three going forward after scoring this single goal," said Mutasa. The Herald