By John Kachembere
The Zimbabwe Republic Police (ZRP) played a crucial role in destroying diamond mining firm Gye Nyame Resources (Gye Nyame) after they looted the company's diamonds worth over $10 million, people familiar with the matter has said.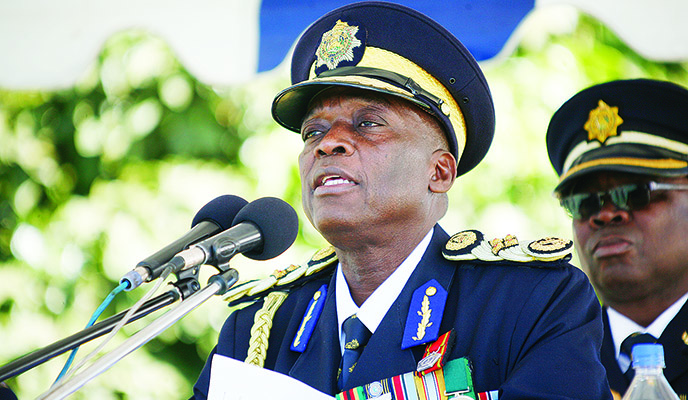 Gye Nyame is one of the six companies that were merged to form the Zimbabwe Consolidated Diamond Company in 2016 although the company was placed under judicial management in March 2014 at the behest of some creditor.
"Local partners injected close to $10 million into the operations while Ghanaian shareholders put in $5 million to kick-start operations.
"Things only came to a head in 2013 when police officers forcibly took away a safe containing 1 000 stones valued at over $10 million," a source said.
"This effectively crippled Gye Nyame's operations and the company lost most of its assets to some creditors who attached properties before the mine was placed under judicial management."
The latest development comes after Parliament this week heard that former police commissioner-general Augustine Chihuri seized diamonds from Gye Nyame despite the fact that ZRP did not hold any shareholding in the diamond firm.
Documents seen by The Financial Gazette indicate that Bill Minerals, which went into partnership with the Zimbabwe Mining Development Corporation (ZMDC) only had Itayi Munyeza, Blessmore Chanakira William Essien, Isaac Thompson-Mensah and Kingsley Ghansah as directors.
Police officers Charles Mfandaidza, Justice Chengeta, Mekia Tanyanyiwa, Grace Ndebele and Samson Siziba only appear as directors on Gye Nyame share registers as directors.
"ZRP initially had five percent shareholding, but it was verbally increased to 10 percent and then to 20 percent within a space of a week," Gye Nyame project manager Munyeza told Parliament on Monday.
"The police always felt the concession was theirs and yet they were our partners. We initially fought this viciously as we thought we were being set to fail. We had severe overheads before we started operations," he said.
What is even peculiar about police officers' presence in Gye Nyame is that they kept their directorships under wraps.
Home Affairs ministry permanent secretary Melusi Machiya said he was not aware police had a claim in diamond mining.
"As a ministry, we were never directly involved. We never knew that there was a concession which was granted to police. They never declared any such thing, but normally when they get something, they declare for accounting purposes, even if it is very small. An investment of this magnitude should have been declared but it wasn't," he said.
A July 15, 2013 letter written to Gye Nyame chairperson Manson Mnaba and copied to chief secretary to the President and Cabinet Misheck Sibanda, then Mines minister Obert Mpofu, ZMDC management, Chihuri and then Central Intelligence Organisation director general Happyton Bonyongwe reveals how the diamonds were looted by armed police officers.
Former ZMDC chairperson Goodwills Masimirembwa confirmed that he was aware the police forcibly took over the diamond vault.
"The police kept one key to the vault and Mr Munyeza kept another key but he was forced to surrender it. He surrendered the key and what happened to those diamonds, we don't know," he said.
— The Financial Gazette