Senior Lecturer Nicholas Zakaria and his former protégée Alick Macheso will rekindle their stage romance next week in Chitungwiza courtesy of Chitungwiza Town Council. The concert will be hosted by Tanza Night Club on April 20.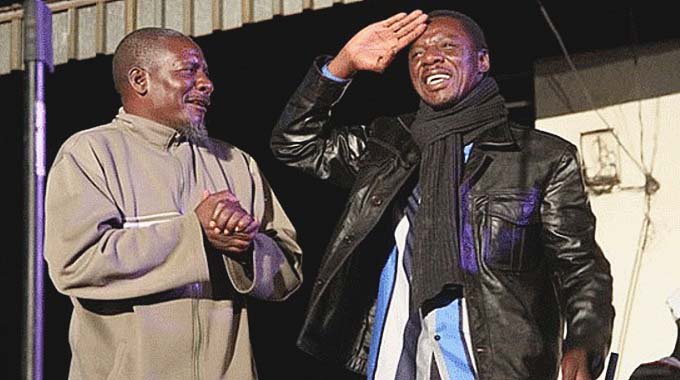 The two will share the stage with other Chitungwiza-based artistes such as Mai Guvamombe, Kireni Zulu and Mupositori Muchetu among others.
Macheso used to work under Zakaria's Khiama Boys but they parted ways in 1997 when the former split to form his own band Orchestra Mberikwazvo.
The two reunited again last year to collaborate on the song Mira Pako off Zakaria's latest album Takakomborerwa.
Other songs on the album are Takakomborerwa, Sarudzo, Murombo, Muromo and Mwambo (Law).
Zakaria recently told the Daily News that they came a long way with Macheso.
"I knew Macheso from a tender age, he married his first wife Nyadzisai while we were together.
"We used to attend apostolic church service (Madzibaba) together and currently we are together with the rest of Macheso family at Prophetic Healing and Deliverance Ministries (of Walter Magaya)," said Zakaria adding Macheso was a humble man with Christian morals.
Since he moved from the Khiama Boys in 1997, Macheso has 10 studio albums and these are Magariro, Vakiridzo, Simbaradzo, Zvakanaka Zvakadaro, Zvido Zvenyu Kunyanya, Vapupuri Pupurai, Ndezvashe-e, ZvinodaKutendwa, Kwatakabva Mitunhu (Kure Kwekure) and Tsoka Dzerwendo (Ayaya).  DailyNews