By Vasco Chaya
Songstress Fungisai Zvakavapano-Mashavave has unveiled a video for the song Usaenda Wega off her 14th studio album Healing Devotion. She said the idea behind releasing the video was in line with global trends.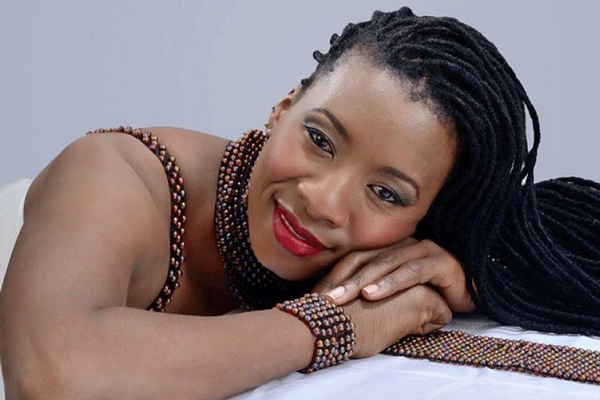 "The global showbiz trend has shifted from multiple song/video releases at once to singles, and this enables people to follow without pressure.
"I chose to promote the song Usaenda Wega through a video as its message is the summation of the purpose of the whole album," the Toita Zvedenga singer said.
It was produced by Moses Matanda, directed by Blacks and edited by Slimaz Production.
"I have been keeping it for close to two years because of my busy schedule and was hoping to premiere it end of year but I guess it's time up. It's inspired by my call to be innovative and always bring something original.
"I have always wanted to tell the Zimbabwean story in its natural settings. The song is on a Chimurenga beat and we have tried to tell our Christian story in the relevance of its African Zimbabwean settings," Fungisai said.
The latest product features models: Byron Mulinga, and Pinky Zvakavapano.
The video was shot in one of the country's serene and tranquil botanical gardens. Fungisai also demonstrated her horse riding skills in the new video.
"Thanks a lot to Botanical Gardens Library and their respective ministry for giving me access to the beautiful location. I am excited because it gives me an opportunity to showcase how beautiful my country is.
"I thank the ZRP for teaching me how to ride a horse because I was blank but rode gracefully like an expert. This I did just to run-away from the traditional norm and ordinary way of doing things.
"I have also designed and made all the costumes for myself and the models and I am excited to be that Christian artiste who believe in harnessing excellence even from other disciplines in order to bring the best in everyone and myself. This is why I also roped in Pee Cosmetis as my makeup artist." DailyNews