By Prince Mushawevato
Fellow Zimbabweans, the situation in sungura has reached another level. All the star players in the genre have upped the tempo, and young up and comers are giving the veterans a run for their money.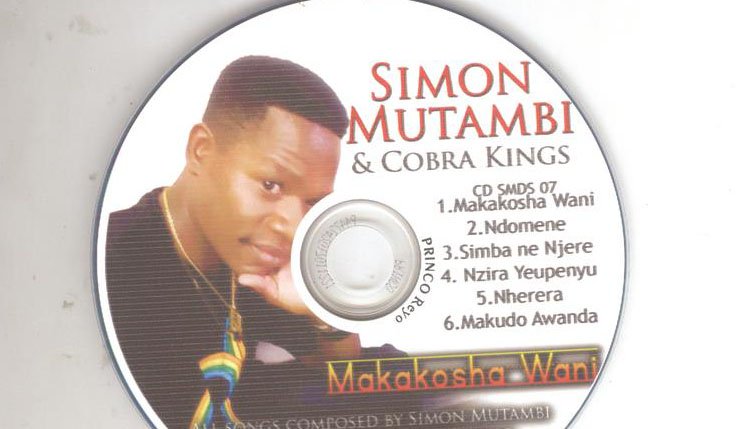 Albums released this year and studio and live show samples of what's to come point to a sumptuous sungura feast in 2018. Sungura king Alick Macheso aka Baba Sharo has said his new album comes out on June 8 at the Aquatic Complex in Chitungwiza.
Where in the past other musicians would give such a week a wide berth, this time the likes of Simon Mutambi, Tatenda Pinjisi, Romeo Gasa, Tendai Dembo, King Tazvida (brother of the late System Tazvida), Hebert Majeke, Mark Ngwazi, Brian Samaita and Obert Tongai Jnr Moyo, Joy Commander and Boyz Dzenyombwe, First Farai and Energy Mutodi are all in the mix. Everyone wants to release new stuff in the first quarter of the year.
Zim dancehall musicians thrive on hunting in packs, and the strategy appears to have rubbed off on sungura.
Already, Mutambi, Samaita, Boyz Dzenyombwe, Tazvida, Mutodi, Geylord Hamura and Tongai Jnr have dropped new stuff.
Mutambi's "Makakosha Wani" is enjoying favourably airplay on national radio and in drinking places on Harare's peripheries and hinterland.
The singer says: "The idea of starving fans of new music, waiting to release — say — only during the festive season or after so-and-so has dropped something new was affecting us big time. We now have a new strategy that appears to be working.
"'Makakosha Wani' is doing extremely well with songs like 'Nzira Yeupenyu', 'Simba neNjere', 'Makudo Awanda' proving popular. An increased level of competition is making us visible almost everywhere."
The unheralded Joy Commander (real name Casper Mudzengerere) and his Boyz Dzenyombwe are the surprise package of sungura. The group had a false start five years back when they released their debut album, "Imba Yacho", which suffered from poor marketing and distribution. The Mt Darwin-bred artiste has corrected his mistakes, getting new management to run his affairs, and he believes "Rudo Mukurarama" will do much better.
The singer is as an electrical engineer, and music has never been top of his priorities. But the response to his lyrically rich and captivating six-track album says he has a future in this industry.
"I was doing music as a pastime but I'm noticing there is a new wave within sungura. Something big is about to happen. There is co-ordinated effort to reignite the lost spark and it is working," says Joy Commander.
His opening track "Magamba" is a dedication to late music legends who paved the way for today's sungura artistes. He salutes Leonard Dembo, System Tazvida, Tongai Moyo and Fanuel "System" Tazvida, among others. The songs "Makorokoto", "Zvinofadza Sei?", "Mafaro", "VaTazvida", and "Rudo" affirm Joy Commander's self-acclaimed role as "the pleasure manager". Meanwhile, Diamond Studios says Samaita's last offering, "Rinoonekwa Nemavanga", is topping sales charts.
Tazvida's album "Moto Tokuchidzira", which rekindles the vintage touch of his late brother System, will be officially unveiled on March 29 at Harare's City Sports Bar.
Before that, the venue will have played host to First Farai's "Earthquake – Chandengenda" album launch on March 26.
Tatenda Pinjisi, whose debut album "Rumbidzo Kumusiki" carried the monster hit "Saina", unleashes his second project, "Chibhakera Chenyasha — Fist of Grace" on March 28 at Dandaro Inn, Harare. Says Pinjisi: "Sungura is my first choice and I will help give it proper recognition. People want to see if I will produce a better hit than 'Saina'. I'm assuring them it will be done. They should look out for songs like 'Dzikirira', 'Mahoyi-Hoyi' and 'Chikara' on my forthcoming album."
Gasa, whose Thursday Executive Sungura Nights at Time and Jazz Café in Harare are growing from strength-to-strength; Dembo, and many other sungura singers are done working on their projects.
"I have finished recording and the album is ready for launch on April 17" says Gasa. The Sunday Mail