South African Afro-fusion music group Freshlyground which was barred from performing at the Harare International Festival of the Arts(HIFA) in 2014 under former president Robert Mugabe's regime will this year form part of the highlights of the six-day festival running from May 1.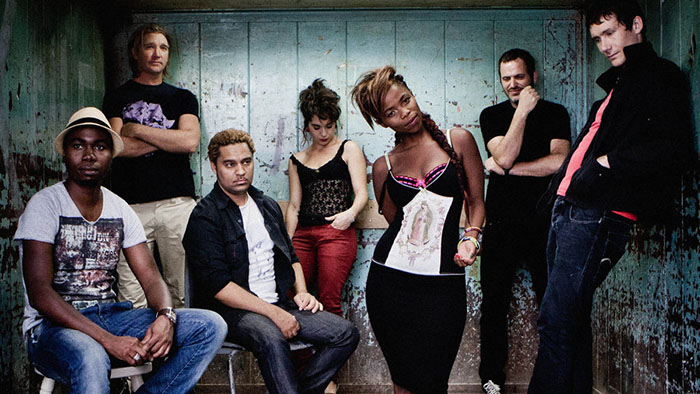 The group which was stopped from entering Zimbabwe by the country's immigration had angered Mugabe's government because of their Chicken to Change song which mocked the former president.
In 2010, the group also produced a controversial Mugabe puppet video from the same song.
This time Hifa organisers said everything was in order for the group to perform, also pinning their hopes on the "new dispensation".
"This group has a history with Hifa. They approached us as university students … and we said okay, let's hear what they can do, they were incredible.
"They thank Hifa that we gave them their first concerts ever," Hifa executive Maria Wilson said at a press conference yesterday.
Their 2014 cancelled show had been sold out and it is yet to be seen if they will fill up their show venue this time.
Freshlyground was formed in Cape Town in 2002.
The band members have different backgrounds, including South Africa, Mozambique, and Zimbabwe.
In an interview with the Daily News just after their deportation, the group said Zimbabwe was a long way from accepting that satire was a component of a robust democracy since it looked like Mugabe was "still upset" with their song Chicken to Change.
"At the time we wrote the song, the country was starting to believe that change was both desirable and possible. The only thing standing in the way of this desire was Mugabe and his stubborn hold on power and an almost 30-year reign. Change is inevitable, even in the game of politics and power."
Meanwhile, CABS and its parent company Old Mutual have continued their partnership with the festival, and once again hosting the Opera Gala night.
"We understand Hifa is about giving artists an opportunity to showcase their talent, but more importantly celebrating our love for the arts and humanity as a nation," CABS deputy managing director Mehluli Mpofu said. DailyNews