Government officials have over the years disrespected Parliament by stubbornly refusing to answer questions from legislators.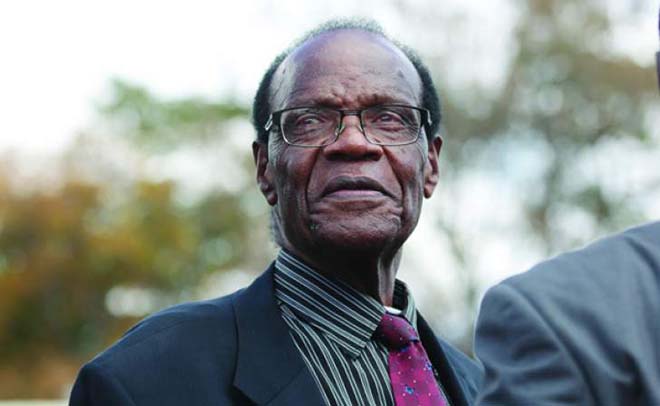 Just recently, Registrar-General (RG) Tobaiwa Mudede refused to divulge his age as he appeared before the parliamentary portfolio committee on Defence and Home Affairs chaired by Makokoba MP Tshinga Dube on issuance of primary documents.
Instead of responding to the committee, Mudede questioned why out of all civil servants he was targeted to disclose when he was born.
Mudede's age has been questioned several times as there are some who think he has to be retired as he is believed to be over 70 years.
Interestingly the RG, whose office is responsible for birth records, is himself not comfortable in revealing his age, something that has enraged opposition political parties who believe he is hanging onto the job to rig elections on behalf of Zanu PF.
Mudede has been RG in Zimbabwe since 1981 and has been in charge of all elections held in Zimbabwe since 1981, amid accusations of ballot fraud favouring the ruling party by opposition political parties.
Civil service regulations on pensionable age and retirement state that a member appointed on pensionable terms of service before May 1, 1992, shall have a pensionable age of 65 years, while those appointed afterwards shall have a pensionable age of 60.
Mudede's continued stay on the job thus flies in the face of President Emmerson Mnangagwa's decree to permanent secretaries just after taking office that he was going to retire all those above the age of 65.
Before Mudede's appearance before the committee, legislator Jessie Majome had on several occasions asked ministers who oversee the Register-General's office to furnish the house with the RG's age to no avail.
But everyone was shocked when Public Service minister Petronella Kagonye indicated to Parliament that Mudede would remain in office despite government's new position.
Kagonye, who is Zanu PF legislator for Goromonzi South Constituency, should however, not discriminate on retirement age and those civil servants who are now over 60 years must be retired so that government is able to create employment for the younger generation.
By keeping Mudede in his employment, Mnangagwa and his new government are clearly showing that they want to continue with the way former President Robert Mugabe was running the elections.
Fresh minds are needed at the Register-General's office because it is an important arm of government.    DailyNews