Former football administrator, Twine Ibrahim Phiri claims he is doing all he can to provide for his children but his ex-wife, Keresiya is careless and ungrateful.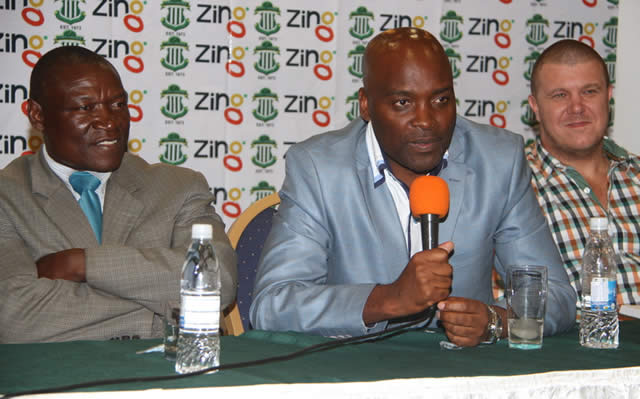 After making an error when he produced wrong proof of payment for his minor daughter's examination fees during a trial at Harare magistrate court, Phiri said he had the correct documentation.
Phiri says he gave Keresiya US$7000 for school fees but was shocked when the school phoned him over fees arrears.
"At least the school headmaster understood that I am a responsible father and we agreed on a payment plan which kept the kids at the school. I will never neglect my children."
Meanwhile, Keresiya told the court during cross examination last week that the document that had been produced by Twine Phiri was not for their minor daughter's but one of his child born out of wedlock."This is proof of payment for examination fees you made for your child born out of wedlock as can be seen from the name of the child written on it," Keresiya told the court.
Phiri admitted before the court that he had made a mistake but insisted on having paid for the examination fees for his minor daughter.
"I made an error but I actually paid for the fees," he said.
Phiri further alleged that he is in possession of his ex-wife's bank statement which shows grows abuse of the money he gives her to maintain the children.
He added that his children have never missed a day of school as he communicates with the school when unable to pay.
Keresiya told the court that one of her daughters had one blouse only which she puts on when going to school.
"My child has one blouse which she puts on when going to school," she told the court."
Responding to Keresiya's statement, Phiri told the court that having one blouse was much better as it cannot be compared to the leaves of a tree.
"You said the child is wearing one blouse, is that blouse leaves?" Phiri said.
The State, represented by Lovemore Siyamunda alleges that on June 22, 2017, Twine Phiri was ordered by a Chitungwiza Civil court magistrate to pay a maintenance fee of $1 942 for the upkeep of his two minor children, pay school fees and to buy their school uniforms twice a year.
Phiri appeared before a Harare magistrate Amanda Muridzo who remanded the matter to tomorrow for trial continuation. H-Metro