By Pamela Shumba/Prince Sunduzani
Basch Street Terminus in Bulawayo, popularly known as Egodini, will be closed from today to pave way for the construction of a multi-million dollar mall, with informal traders and commuter omnibus operators relocating to other sites.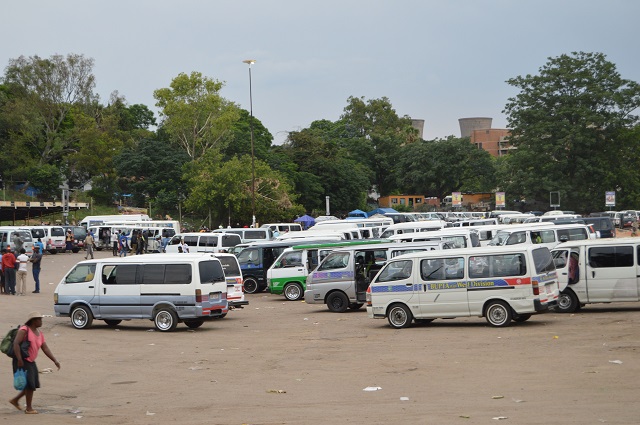 The Bulawayo City Council (BCC) yesterday said the closure of the terminus would pave way for the commencement of the $60 million project being undertaken by Terracotta Trading (Private) Limited."The City of Bulawayo would like to advise commuters, stakeholders, commuter omnibus operators, informal traders and residents that the Basch Street Terminus (Egodini) will be closed from Tuesday 20 March 2018 to pave way for the construction of the Egodini Mall.
"The redevelopment of the transportation interchange is expected to take 15 months. During the redevelopment of Egodini, temporary pick up points and termini have been established and these will complement existing termini," said the BCC in a statement.
It said new designated sites have been identified and handed over to commuter omnibus operators and informal traders to allow smooth operations in the city.
"These new facilities have been handed over to bona fide companies registered and recognised by the council and no one else is allowed to use these facilities without the permission of the council.
"Offending operators and commuters will be arrested and prosecuted in terms of the law. The City of Bulawayo would like to encourage members of the public to kindly use the designated sites," BCC said.
Council has already finished preparing new vending sites and kombi termini.The local authority's senior public relations officer, Mrs Nesisa Mpofu, said vendors and transport operators can now move into the new working areas.
She said the relocation process was being conducted by a technical team comprising of BCC officers and informal traders' representatives.
A survey conducted by The Chronicle showed that vendors had started using the new bays along Sixth Avenue and Lobengula Street.
"The City of Bulawayo has completed the marking of bays and surfacing of the new termini. Discussions have been ongoing with the informal traders to ensure smooth relocation to the new sites,' said Mrs Mpofu.
According to a relocation plan issued by the city council, Bellevue and Pumula commuter omnibuses have been moved to Lobengula Street between 11th and 13th Avenue while all commuter omnibuses using Luveve Road will now be ranking at Lobengula Street and 3rd Avenue.
The commuter omnibuses using the Richmond route will be relocated to City Hall while those using routes to the northern areas of the city will operate from Lobengula Street and 2nd Avenue.
Other selected transport operators and informal traders will be moved to Lobengula Street and 6th Avenue. The city council said its engagements with stakeholders will continue.  The Chronicle