By Thupeyo Muleya
Beitbridge residents have called on the police to act decisively on reducing crime here. In separate interviews yesterday, the residents said the town was fast becoming a haven for criminals.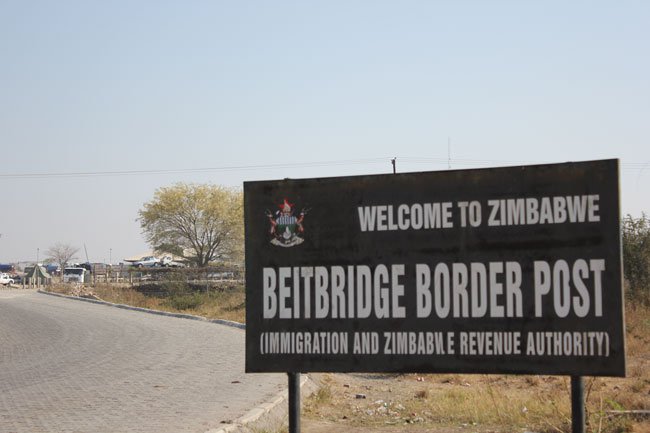 According to residents, in some cases the robbers were targeting taxi drivers, money changers and businesses and residents in the western parts of Dulivhadzimu Township.
The robbers, some of whom are sometimes armed with dangerous weapons including machetes and knives, are reportedly targeting people using footpaths, which cut through bushes.
Former town councillor and spokesperson for the Beitbridge Concerned Residents Ms Patricia Ndlovu said the level of crime around the town was alarming.
"We are equally worried about the crime rate. It sad to note that people are being mugged and robbed by marauding criminals.
"As concerned residents, we urge both the police and soldiers to urgently defuse the situation before it gets out of hand," she said.
Chairperson of the Beitbridge Pastors' Fraternal, Pastor Busani Moyo, said the fight against crime in the border town required an integrated effort.
He called on residents, local crime consultative committees, the neighbourhood watch committee to partner with security agencies in dealing with criminal vices.
Pastor Moyo also challenged the police to increase awareness campaigns in crime hotspots.
"It is very important for our police officers to increase visibility through regular patrols in known crime hotspots, including business centre, western suburbs, the border, major roads and the Limpopo River.
"At the same time we urge members of the public to share information with the police which might help in nabbing some of these criminals.
"In addition, we discourage people from walking around or keeping large sums of money in their houses to avoid unnecessary losses. Instead they must use banks," said Pastor Moyo.
He said they were organising a match against criminal activities including robberies, thefts and drug peddling.
Town secretary Mr Loud Ramakgapola said: "We are concerned with dangerous criminals resurfacing in our town.
"Beitbridge operates 24/7 and we need people to be free to do their business throughout the day and night.
"We receive a lot of travellers here and we need to ensure their safety."
Neither Police Officer Commanding Beitbridge Chief Superintendent Francis Phiri nor Matabeleland South spokesperson Inspector Philisani Ndebele could be reached for comment yesterday. The Herald