By Godwin Muzari
Gokwe Centre was a hive of activity on Saturday when Jah Prayzah staged a rare free show at Mapfungautsi Primary School where thousands witnessed the musician's energetic Third Generation Band in action.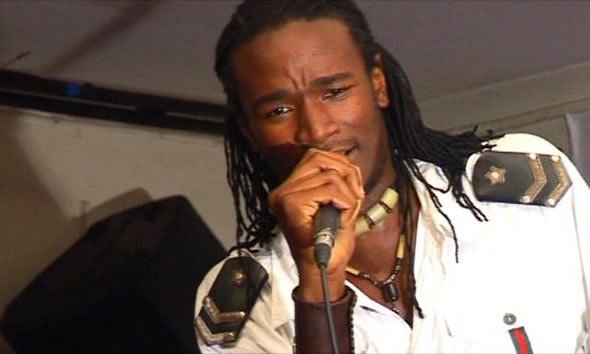 It was the first time for many people in the area to see their icon in action and he made sure to show them the best on stage.
There was chaos at the venue when people saw Jah Prayzah's band members arriving in their military regalia. Most people thought the musician was part of the team and they pressed towards the stage, supposedly to get a glimpse of Jah Prayzah.
The masters of ceremony had a tough time to convince the crowd that only the band had arrived and Jah Prayzah was still on his way.
When the man of the moment finally arrived there was a stampede and his security details had a torrid time as they tried to restrain excited fans that wanted to greet their icon.
It took time for him to move from his car to the stage as people pressed towards him. They shouted, whistled and ululated as their music hero of the day finally went up the stage.
When he shouted: "Masoja woyeee . . . tiri heavy, heavy", the crowd went wild, letting out deafening shouts in unison.
Jah Prayzah sampled a few dancing styles as Third Generation played an instrumental before he signalled for the first song of the show.
However, the first song "Chengetedza" slowed down the tempo of merrymaking that his arrival had escalated. It seemed most of the people in the crowd did not know the track and the musician realised his punch had missed the target and cut the song after a few minutes.
"Ndini Ndamubata" worked the magic and most people sang along as they danced, exhibiting different dance routines. From a distance, the movement in the crowd resembled sea waves. It was apparent that most people were having their greatest merrymaking moments.
Jah Prayzah's music cuts across ages. That has been his advantage over the years. That was his magic during the show.
Pupils and their parents forgot their age differences and protocols of respect. They all surrendered themselves to the god of joy. They mingled and danced together while others fell over each other, pushing towards the stage for a closer view of the man who had brought rare feel of live music to their area that is usually entertainment starved.
When it is not cotton-selling season, musicians rarely stage shows in Gokwe. When they stage the shows, they mainly do so in pubs during the night thereby depriving children and most women of a chance to experience live music from popular singers.
So, it was a refreshing experience for those that last saw a musician performing in Gokwe many months ago.
It was a rare opportunity to grab with zeal for children and women that could have been having such an experience for the first time and might not have another similar chance for many years to come.
That was the background on which the seemingly exaggerated merrymaking was anchored. It was just a time to party with reckless abandon. And no one seemed to care.
Even Jah Prayzah realised that the day would be memorable for many and he indeed made it so. He played hit after hit and sealed a happy day for Gokwe folks.
The performance was part of an after-party to an event that was meant to celebrate the elevation of some politicians from the area to influential posts in Zanu-PF and the Government.
One of the organisers of the event, Tinashe Mutasiri, who facilitated Jah Prayzah's performance said they had realised that people in the area are starved of such entertainment and would work towards similar events in the future. The Herald