By Tendai Kamhungira
A war veterans group — Magamba Echimurenga Housing Trust (Magamba) — has dragged businessman James Makamba and nine other entities to the High Court demanding an order barring the tycoon from continuing to sell shares in a firm that owns a stake in Telecel Zimbabwe (Private) Limited (Telecel).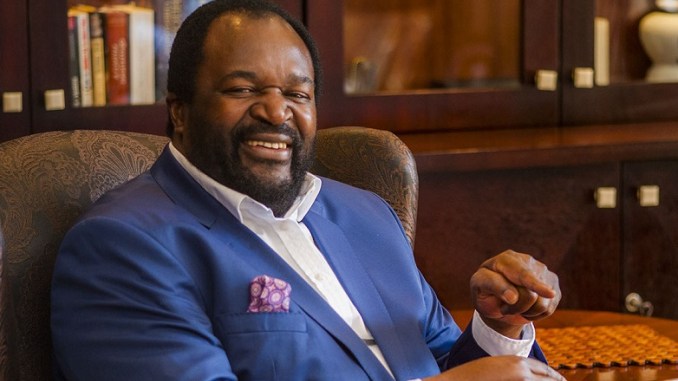 In summons filed on Tuesday, the Trust claims it owns a 24 percent stake in Empowerment Corporation (Private) Limited (EC) — an indigenous group that owns shares in Telecel.
Makamba, his company Kestrel Corporation (Private) Limited (Kestrel), EC, Jane Mutasa, Indigenous Business Women's Organisation, Selpon Investments (Private) Limited, Carlton Consultancy (Private) Limited, Gerald Mlotshwa, Telecel Zimbabwe (Private) Limited and Information Communication Technology minister Supa Mandiwanzira are cited in the summons as respondents.
The Andrew Ndlovu-led Magamba argued that without any semblance of lawful authority by way of a board resolution, Makamba — through his investment vehicle — sold and transferred 20 percent of the defendant's shareholding to Telecel International Limited purporting to represent them, changing the shareholding from the original position of the ratio of 60-40 percent in favour to where Telecel International increased its shareholding from 40 percent to 60.
Magamba accused Makamba of "nefarious scheming and manipulation".
Magamba wants the court to declare Makamba's action illegal.
"It will be just and equitable that this honourable court declares the plaintiff as the lawful owner of 24 percent shareholding in the third defendant.
"The director, …Ndlovu, was denied the benefits of a director of the third defendant by not being paid sitting board allowances and other benefits attendant with the office of a director of the third defendant," the court heard.
He further seeks an order barring Makamba from continuously disposing shares in the company.
Makamba and the other respondents are yet to respond to the application. Daily News