By John Kachembere
Zimbabwe's largest telecommunication's company by subscriber and asset base, Econet Wireless, has declared a dividend of $50 million in the nine months to November 2017.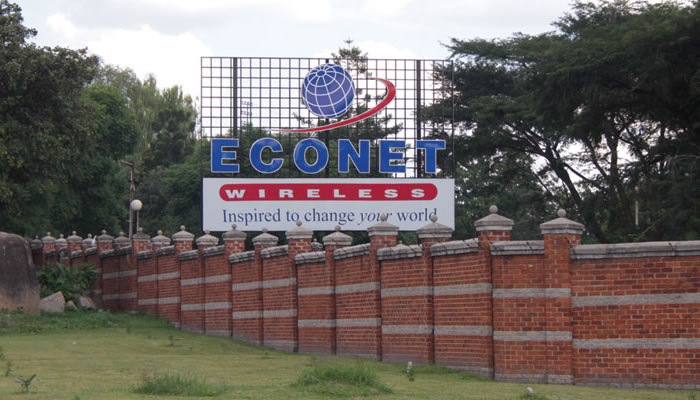 This was after the group yesterday announced a dividend of 0,9379 US cents per share for the third quarter ended November 30, 2017, bringing the total dividend to 1,9029 cents per share in the nine-month period.
Charles Banda, Econet company secretary said payments to foreign shareholders will be subject to exchange control approval and payment guidelines for foreign remittances.
"Foreign shareholders should appoint or make their own arrangements with a local bank of their choice to receive dividend on their behalf and to facilitate remittance to them," he said.
This comes as Econet, which has invested over $1,2 billion in the telecommunications industry in the last seven years, saw its revenues increasing by 17 percent to $353 million for the half year ended August, 31, 2017.
In the period under review, the group with over 10 million subscribers reported a 228 percent surge in profits to $49 million from $14,9 million prior year comparative.
The company's Earnings Before Interest, Tax, Depreciation and Amortisation (EBITDA) rose by 31 percent to $139 million from $106 million recorded in the same period last year.
The results also reflect the reduction in the group's finance costs following its $130 million capital raise which was used to pay off its foreign debts.
Econet managed to reduce its finance costs during the reported period by $ 10,7 million after repaying its US dollar debt with the funds raised from its rights offer, which was concluded earlier in the year. In the first half of 2016, the company paid $15,2 million in finance costs.
Econet chief executive Douglas Mboweni attributed the strong performance to continued innovation within the business with non-voice products increasing their contribution.
"Our focus is to use technology to transform, in a deep, meaningful and fundamental way, how our customers transact and do business, and to provide convenience through technology," he said.
"In line with our TMT strategy, we recently launched Kwesé TV in Zimbabwe, in partnership with Econet Media Limited. We are encouraged by the employment opportunities and new skills that have been created in our country as a result".
Data, EcoCash and other non-voice products now constitute 63 percent of the company's total revenues. Consistent with the rapid growth in data usage and increased smartphone penetration, data revenue grew by 9 percent, from $52,8 million to $63,4 million during the period under review.
Mobile financial transacting service EcoCash's revenues rose by 45 percent, from $39,2 million to $57,1 million.
"Going into the future, we will continue to strive to deliver more value to our customers through tailor-made product offers, as well as market segmentation and product bundling across all the three pillars of our TMT model.
"In view of the current cash shortages, and the growing use of digital financial transactions, our solutions are now a preferred mode of transacting, and we are working on further scaling up our mobile transacting and banking systems to accommodate increased demand," Mboweni added. — The Financial Gazette