By Langton Nyakwenda
Peter Ndlovu turns 45 today and the man widely regarded as the greatest Warrior of all time is desperate for an heir to his throne.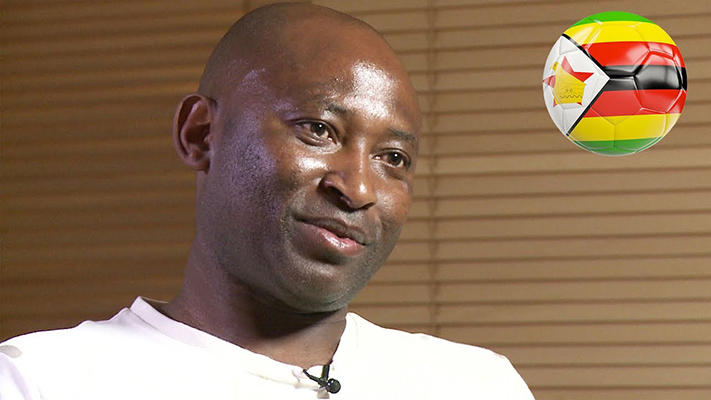 The national soccer team former captain is "surprised" that Zimbabweans are still talking about his exploits more than a decade after he hung his boots.
"I need a break, someone needs to step up," he said in an interview from his South African base last week.
"I always say to all the current players, 'Don't you feel challenged that at this day and age people still talk about Peter Ndlovu 10 years after my retirement?' We joke a lot about this with the current players; but on a serious note, they must come up so that I have a break."
Zimbabwean football has struggled to find the next big thing since 2007 when Nsukuzonke retired from national duty.
Knowledge Musona and Khama Billiat have both been touted as potential heirs to Ndlovu's throne but none has really hit the heights reached by the legendary former skipper.
What does it take to be the Warriors talisman?
"The next Peter Ndlovu, how easy can that be? All you have to do as a player is strive to do better than him. Aim higher, execute, deliver when it's impossible and be the difference in the game.
"One has to feel the weight of the team and accept the responsibility that the nation looks up to him," advised Ndlovu.
The first African player to break into the English top flight league in 1991 when he signed for Coventry City, Ndlovu broke records in Europe and for the national team.
On August 19, 1992 he made history when he became the first African footballer to play in the new English Premier League.
He went on to become the first away player to score a hat-trick at Anfield in 30 years when Coventry City stunned Liverpool 3-2 in a Premier League match on March 14, 1995.
Ndlovu has 100 caps for Zimbabwe and is the all-time leading scorer with 38 goals.
Current Warriors skipper Musona is 18 goals behind, and given his age (27) there are some who believe the Aces Youth Academy product has the potential to break Ndlovu's longstanding record.
And Ndlovu, whose illustrious career began in 1989 when he made his Zimbabwe top-flight debut at 16 with Highlanders, sees a lot of potential not only in Musona, but also in several other players.
"There's huge potential and I have seen a number of good players at grassroots. But like what I have said the players have to step up and be counted," he said.
Ndlovu's WhatsApp profile picture tells it all.
It summarises the career of a football legend who captained Zimbabwe at their maiden Africa Cup of Nations finals at Tunisia 2004.
Two years later, Ndlovu again led the Warriors to their second dance on the continental stage as Zimbabwe made it to the 2006 AFCON finals in Egypt.
Ndlovu retired in 2007 after an illustrious 18-year career that also saw him play for Birmingham City, Sheffield United in England; and Mamelodi Sundowns in South Africa.
Last week the Warriors legend got into a reflection mode when he came across a photo of himself as a 16-year-old boy who roamed the streets of Makokoba high-density suburb in Bulawayo.
"I looked at a photo and a video of when I was still 16 and that made me appreciate life more," Ndlovu revealed. "I would like to thank God for all these years of life and want to also ask for more years to fulfil what God has in store for me. I am excited at being 45 and not out!"
Ndlovu, who is based in South Africa where he is Mamelodi Sundowns team manager, has a special message for Zimbabweans.
"I know you have always had me in your hearts and I appreciate. I want to thank all Zimbabweans for the support you have given me and would like to celebrate this birthday with everyone," he says.The Sunday Mail