By Tendai Kamhungira
Harare regional magistrate Elijah Makomo has acquitted two Minerals Marketing Corporation of Zimbabwe (MMCZ) executives, after ruling they were being maliciously targeted by former Mines ministry permanent secretary Francis Gudyanga, who sought to cover up on his acts of bad governance and criminal abuse of office.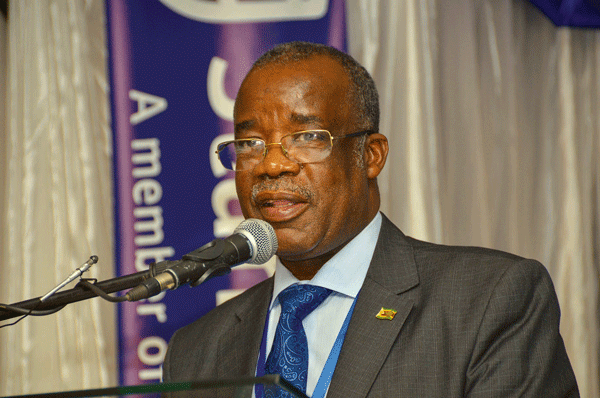 The duo — deputy general manager finance manager Richard Chingodza and Hannan Tongai Chitate — were facing fraud charges, following accusations that they had siphoned over $300 000 in allowances from the organisation.
They were represented by Admire Rubaya and Oliver Marwa.
The magistrate noted that during trial, Gudyanga had refused to disclose some payments made to some shadowy characters and that he was not a reliable witness.
"There are several such issues that indict the complainant (Gudyanga) on bad governance and even some bordering on criminal abuse of that office by himself.
"As a result of this, it is the view of the court that the evidence before this court does not sustain proof beyond reasonable doubt in this case, the accused will therefore be entitled to their acquittal on both the main and the alternative charges," Makomo said.
He further upheld the defence proffered by Chingodza and Chitate that Gudyanga had maliciously pursued a case against them.
"…there is indeed selective prosecution with regards some of the payments that have been made.
"There are instances where some other people such as the often cited example of Otilia Furusa who received similar payments in the amount of around $11 000 for acting allowances at a time or on the same day that the two accused persons were paid these acting allowances have not been charged as well or they are not in this court together with these accused persons if indeed these payments were improper," Makomo said.
He said all payments that were done were above board, as they were also run through Gudyanga, who would in turn make approvals.
Makomo also noted that Gudyanga failed to give a reasonable explanation on circumstances surrounding a payment of $5 000 made to him for his wife and mother's funerals.
Allegations against Chingodza and Chitate are that they had failed to follow the reporting structure at MMCZ, which required them to run transactions through Gudyanga, who was the corporation's board chairperson.
According to court papers, MMCZ employees are required to seek approval from their superiors when applying for allowances and loans.
The general manager is then required to seek the board chairperson's approval while the deputy general manager's applications are approved by acting general manager through the board's approval.
However, it had been alleged that contrary to Chingodza and Chitate's duties, the duo had connived and fraudulently awarded themselves allowances and loans worth $625 226, 88. DailyNews