MP wants Long Cheng Plaza destroyed
By Helen Kadirire
Mabvuku-Tafara legislator James Maridadi has called for the demolition of Long Cheng Plaza — a shopping mall situated in Belvedere, Harare — saying its existence disturbs the natural ecosystem of the capital city's water supply.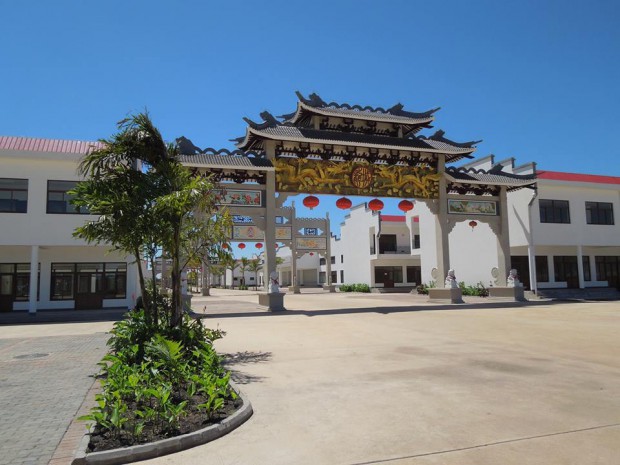 The mall was built by a Chinese company at an estimated cost of over $200 million on a gazetted wetland.
It has been mired in controversy with the Environmental Management Agency (Ema) trying at some point to stop the project on grounds that it was being built on a wetland.
Ema gave up due to political pressure, but not before reportedly fining the Harare City Council for the same offence.
Maridadi, a former television personality, has moved a motion in Parliament to have wetlands preserved, arguing that the water problems in Harare and other cities were a result of the destruction of natural water reservoirs.
He said councils should be bold enough to destroy any illegal structure.
"One typical example is the Long Cheng Plaza in Belvedere. Madam Speaker, the Long Cheng Plaza sits in the heart of wetlands in Zimbabwe.
"What that plaza has done is to compromise all underground water to the south and the east of that plaza.
"If you want to sink a borehole in Belvedere, you must sink beyond 70 metres because of that plaza," he said.
"What I can guarantee you is that, if that plaza was constructed in China, the Chinese government would have demolished it. That plaza sells things that come from China, including tooth-picks.
"They sell everything from cotton buds, tooth picks and serviettes that are manufactured in China.
"In Zimbabwe, we have some of the most expensive woodlands.
"If you visit Lupane, there is teak, the most expensive and yet somebody has the audacity to give a permit to somebody who constructs a supermarket in order to sell tooth-picks.
"That plaza is not good for anyone or anything; it was constructed on a wetland and it is compromising underground water in Harare," he added.
Wetlands serve a variety of ecological services, including feeding downstream waters, trapping floodwaters, recharging groundwater supplies, removing pollution and providing fish and wildlife habitat.
Longcheng Plaza saw its ground breaking in October 2012 and became fully functional in December 2013.
The plaza has a vast array of shops offering a wide range of products and services.
The mall infrastructure adopted the Chinese unique architectural style making it the first in Zimbabwe revealing the integration of culture and good relationship between Asia and Africa.
Maridadi said while more than 40 percent of Harare residents rely on borehole water, the catchment has not been expanded.
Environmentalists claim that in less than 10 years Lake Chivero, Harare's main water source, will be completely silted, leaving Harare to look for alternative water sources for its residents and those in surrounding satellite towns.
University of Zimbabwe environmental expert, Christopher Magadza, said the indiscriminate cultivation of wetlands has caused Lake Chivero to lose 10 meters of water storage capacity.
He said during a rainstorm, much of the downpour is held back by the wetlands vegetation before it reaches the river channel.
Consequently, he added, the receiving river collects a modulated run-off from the watershed.
"However, if the wetlands are degraded or replaced with housing and shopping malls, there is nothing to hold back the downpour and it all appears in the river channel in a very short time causing the river level to rise and overflow beyond its banks," said the biological sciences professor. Daily News