By Grace Chingoma
Former Dynamos midfielder Archford "Uche" Gutu has come out in full support of his close friend Denver Mukamba by rallying him to bounce back and let football save him from his demons.
Gutu is currently playing in Swedish Division One for IFK Varnamo.
The midfielder understands better what his former teammate is going through after challenges plagued his career in the past before he re-launched.
He was forced to return home at the end of 2015, following the expiry of his contract with Swedish top-flight side Kalmar FC.
Gutu joined CAPS United the following season, but was a pale shadow of the exciting midfielder who won the league title with DeMbare before was snapped up by the European club.
He found himself in trouble with the law together with then Green Machine skipper Method Mwanjali, when they were involved in a nightclub brawl which ended with a man being stabbed in the belly twice and his car badly damaged.
The midfielder returned to Sweden, securing a contract with the First Division club.
"Come back stronger my guy, football will save you. He is a good player and a good person, I hope he does come back to normal and go forward," said Gutu.
The midfielder says when he was home in December, he had a lot of interaction with Mukamba, talking about football and how their lives have been transformed by sport.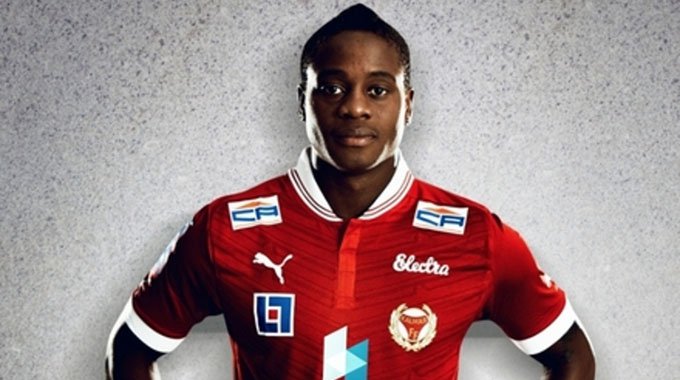 Both midfielders are orphans.
Gutu lost his mother when he was barely 16 and Sprouting Football club owner Calvin Nyazema raised him, paying his fees, while the player played at his academy.
Mukamba was raised by Gogo Kawinga.
"I was with him December when I was home in Zimbabwe, to be honest with you I never saw him doing anything being said when I was with him.
"We could drink alcohol together, but not what I have been reading.
"We would talk about football and that we have to get back to the top again. We were being honest with ourselves, he went during a stressful time in South Africa where he didn't play much.
"But we all go through those times, that's how our careers are.
"I said this to him, that 2016 was one year that I don't want to talk about in my career, I was stressed probably more than you, but don't let what people say control you and don't give people a lot to say about you none other than on the pitch," said Gutu.
On Sunday, after presiding over Dynamos friendly matches against Mushowani Stars and Buffaloes, coach Lloyd Mutasa refused to comment on the midfielder.
Mutasa had a glimpse of the team which will do duty this season with new players such as Raphael Manuvire, Jimmy Tigere, Marvellous Mukumba and returning defender Blessing Moyo having a hand in that match.
The notable absentee was skipper Ocean Mushure.
Former midfielder Devon Chafa, who is yet to commit with either CAPS United or Dynamos, watched the match from the terraces. The Herald