By Happiness Zengeni Recently in Davos, Switzerland
The Reserve Bank of Zimbabwe (RBZ) has drawn down $450 million out of the latest $600 million nostro stabilisation facility secured from the Afreximbank last year, Reserve Bank of Zimbabwe governor Dr John Mangudya has said.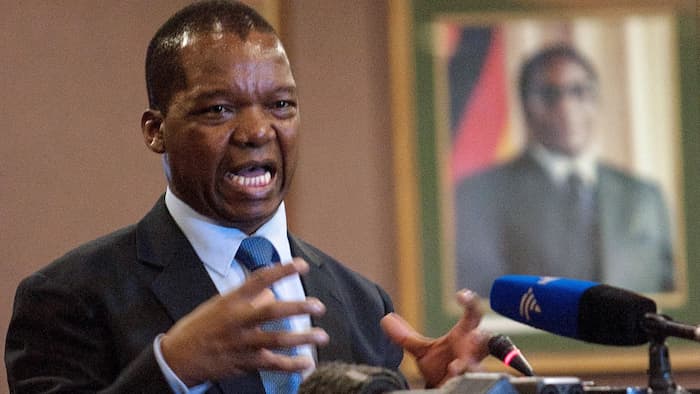 The first draw down of the facility – secured in September last year – was meant to end delays in the processing of foreign payments by the banks.
"So far we have drawn down $450 million, which we are still disbursing. It has made an impact to us. The money is still there, it's being disbursed slowly because we are running an economy and the idea is not to flood the market," Dr Mangudya said on the sidelines of the World Economic Forum annual meeting in Davos last week.
He said priority was being given to basic commodities. "We need to look at basic commodities. It's not all about exuberance where you put the money all at once. No, we can't do that. We do it gradually to ensure we spread the foreign currency to the competing requirements," Dr Mangudya said.
Zimbabwe does not have sufficient foreign currency given that the tobacco marketing season, a major foreign currency earner is yet to start. As such, the nostro stabilisation facility allows Zimbabwe to bridge the gap between demand and supply of foreign currency when tobacco foreign currency earnings are yet to feed the economy.
To address foreign currency shortages, Dr Mangudya said, Zimbabwe was re-engaging with the international community and creating a conducive investment environment for foreign direct investments. This will increase foreign currency inflows through investment and stimulate production and exports.
"The Zimbabwean situation is very simple and the shortage of foreign currency indicates the demand for foreign exchange is higher than the supply.
"That equation can be resolved by increasing FDI, improving lines of credit and nostro stabilisation. Once you do that you know that when money comes to Zimbabwe it now stays," Dr Mangudya said.
"Without a good economic landscape you know that money will just flow out of Zimbabwe. So definitely when you open up the economy you make sure there is retention of money that comes into the system," he added.
Dr Mangudya said Government will invite large global corporates to invest in Zimbabwe to create jobs and generate foreign currency for the economy through exports.
He said foreign investors were guaranteed of repatriation of their dividends through direct support from the central bank under the nostro stabilisation facility. The Herald