By Andrew Moyo
In the early 2000s, the term Zim dancehall was non-existent and the concept of riddims was yet to penetrate the local music industry.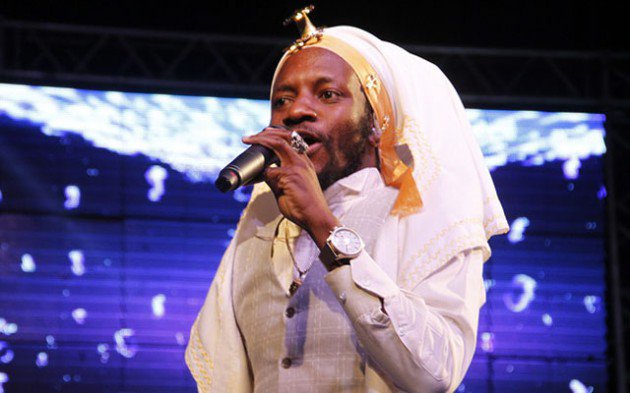 "Urban Grooves" became an umbrella term for all urban sounds during that era.
The Luckspin Riddim, which came out in 2005, was one of first Zim dancehall projects that made a significant impact on the music scene. This was the riddim that would become a stepping stone for the then little-known Winky D, who displayed his creativity and lyrical prowess, recording three hit songs, which carried different messages on the beat.
"Rasta", "Head Ina War" and "Can't Stop Me" became fan favourites, especially on the ghetto dance circuits where the chanter would later emerge as a household name.
While he was signed to Templeman's Rough Mix, he was a familiar feature at the KFC Balcony where he had a Saturday slot, a phase that saw the artiste sharpening his act as a live performer.
During his early years in the industry, he was a notorious wordsmith whose lyrics were laden with braggadocio, violence and other devious elements.
Songs that included "Rokesheni", "Mzi", "Chatsva", "Sutu Yezvibhakera", "No Reverse Deal", "Nhinhi", "Iwewe", "Buss Di Shot" and "Godo" to name just a few, painted a picture of an artiste who wanted to promote brutality, drug abuse and criminal behaviour.
Not to be messed with, Winky D became the worst nightmare for any artiste who tried to challenge him behind the mic. Some careers were even buried and have not resurrected to date.
Some of the notable chanters who were on the receiving end of his lyrical jabs included Badman and the late Daddy D, who both felt his wrath on songs like "Shaya", sparking a war that contributed significantly to his rising popularity.
It was at the 2009 King of the Dancehall Clash held at Harare Gardens that he cemented his credentials as the best chanter on the land after brushing off competition from the likes of Snipper, King Labash and Badman.
After the event, he went into the studio and recorded "One One", a song that described events that had transpired on the day, outlining that he had single-handedly dealt with all the other top chanters that clashed with him. In one of his songs, "Messi WeReggae", he even likened himself to one of the best footballers in the world, Barcelona's Lionel Messi.
For someone who had thrived in a certain lyrical vein, no one would have anticipated that the artiste would one day gravitate into more of a constructive artiste. It is no surprise that some critics lashed out at him when he released "Mafira Kureva" where he was addressing the dangers of drug abuse, a message that was "unWinky D like" at the time.
When Zim dancehall really took off, becoming the dominant genre on the music scene, with numerous artistes hauling lyrical insults at each other, Winky refused to be drawn into any of these battles and maintained his new found path of positive music.
The days of diss tracks are now a thing of the past for the "Ninja President", or it seems that way for now, lest he retraces his roots in future projects. Apart from bragging, the hit-maker's lyrics of late comprises of party anthems, love songs and social commentary.
With just five days to go before the artiste launches his much anticipated album "Gombwe", at the HICC, many music lovers are curious to know what is in store for them in the new project. Ever unpredictable and considering that this character knows how to keep his cards close to his chest, it is best to wait and see what he has cooked up this time around. The Sunday Mail