Letter from America…Will Mnangagwa take away cheese from MDC?
By Ken Mufuka
All eyes are on Zimbabwe. President Emmerson Mnangagwa is in the same situation that Robert Mugabe was in, 1980, but with one proviso. In 1980 the world lay at Mugabe's feet and he could do no wrong. He was walking on water.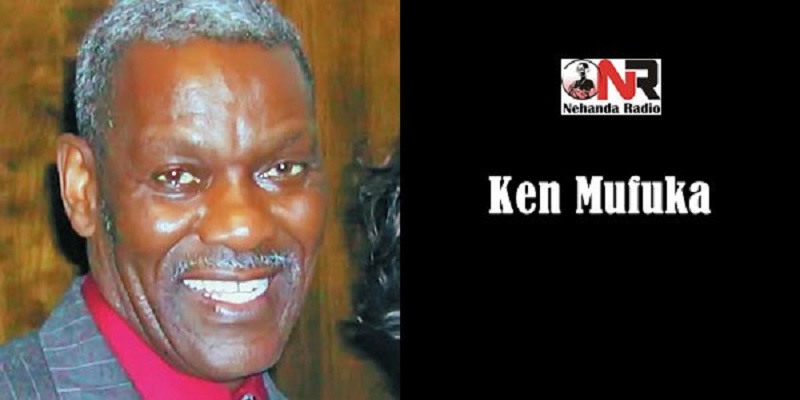 Mnangwgwa has initially captured the high ground. If he keeps a steady relentless pace, he will confound his opponents (perhaps enemies) who are telling the world: "Watch and see. Do not commit."
In order for him to succeed, he needs financial commitment from Western and Eastern investors now, so as to lay a foundation for economic prosperity. In doing so, he will have stolen the cheese from the Movement for Democratic Change (MDC).
If Mnangagwa's narrative takes root and is accepted by the generality, there is a chance that he could get away with a "somewhat" free and fair election. The narrative, for those who are coming on board in the New Year, eats at the heart of the MDC.
By carrying out a smart coup, ZANU-PF regained its legacy as a revolutionary movement. It also invigorated itself and brought about order and cohesion in the party that was tearing itself apart.
It won a prize beyond measure by renewing leadership, a task that has seen many post colonial parties die with their founders.
Without wasting words, this renewal of leadership is what has been on the mind of my white brother Eddie Cross for close to six months. The MDC has been struggling to achieve this milestone.
We cannot over emphasise the advantage that comes from this leadership renewal. This kind of being born again, as Barak Obama has called it, allows one to seize the moment or, as Obama puts it, to seize the urgency of the moment.
There are rarely any second chances allowed in the game of politics.
Even if a change were to be made now, as Cross has emphasised, time is short. Those who have ears have heard.
While Mnangagwa has grasped the visuals with a faultless grace, and has tremendous advantages over his opponents as an incumbent, victory is not certain. His visit to brother Morgan Tsvangirai, and his promise to help should the brother be unable to provide for his family, has humanised him.
Many of our readers will be aware of a narrative that was spread among MaZezuru about brother Mnangagwa in order to forestall his ascendency in the party. To illustrate this point, I made a courtesy call at the Defence Ministry in 2013 before the elections.
I was received graciously but the story comes after the visit. "How did you come out of that office?" My tribesmen were aghast. "Iwe mfana, unonyangadika."(Young man, you can disappear).
My mission was to sponsor rich kids to Lander University. The more Mnangagwa and sister Auxillia can make such trips, the more human they will appear.
Obama got elected over Governor Mitt Romney because Romney was regarded, especially by women, as ugly and mean-looking.
The MDC leadership is very close to neo-colonial laissez faire economics imposed on Zimbabwe by the Structural Adjustment Programme in 1991. Here, once more, if the path Mnangagwa is following is that of Chinese Chairman Deng Xiaoping, the trajectory should be bold and brave.
The rejection of stupid proto-socialist policies that required an investor to provide a 51 percent share to zombies should be undressed and exposed for its phoniness.
The three musketeers, brothers Patrick Zhuwao, Professor Jonathan Moyo and Savior Kasukuwere have apparently brought some resources to allow them to wage a long distance war of ideas.
I have before me an appeal to join in the "resistance"or to make a contribution to a brain trust whose aim is to "restore and reconstruct" the legal government of Mukuru.
Three years ago, I identified brother Zhuwao as a fake intellectual. He cannot see that Mukuru had lost the consent of the people since 2000. Zhuwao also failed to see or to read his homework papers.
No government is ever instituted for the sole purpose of allowing the family of the ruler and his nephews to enjoy life and trips to Dubai and Singapore.
The general trajectory by Mnangagwa in self-correcting on farm compensation and restitution of economic profiles will go a long way in depriving the MDC of crucial white support as well as external financial support.
White support for the MDC is relevant to the success of that party not just because of the financial generosity associated with that group, but its narrative as a multi-racial modernistic party.
The Resistance has one last secret arrow in its quiver which it hopes will deliver a blow to Mnangagwa. The three musketeers have taken a copyright on the word genocide.
There is a window of opportunity which can be exploited. In my book; Mugabe: Dream Betrayed, which was written while he was in office, I came to the conclusion that we were all used by Mukuru.
The gullible Enos Nkala was inspired enough to take the role of spokesperson against his own people.
Even the holy fathers were shamed into silence. Most of us wore dark glasses and refused to see.
I wrote a weak paragraph in The Sunday Mail. Reconciliation begins by confessing our corporate responsibility.
But first, Mnangagwa must win the election. Financial Gazette