South Africa's controversial diva, Zodwa Wabantu spoiled what was once again Devine Assignments' success year as she cancelled, at the last minute, two highly-billed showcases that were meant for Bulawayo, Harare and Mutare.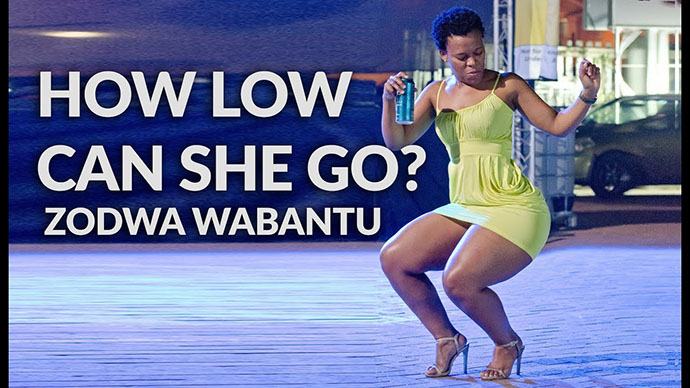 Devine Assignments run a number of clubs among them Club Connect, Club 263 and Private Lounge Byo, all in Bulawayo, Club 263 in Mutare while in Harare they run Private Lounge, City Sports Bar, Club 263 and Hollys Hotel.
While Zodwa could not make it this time, having once graced Bulawayo's Club Connect, her boss at Afrotainment DJ Tira made it to Bulawayo and "burnt" the club down.
South Africa's award-winning wheel spinner and producer DJ Tira performed at Club Connect in Bulawayo along with upcoming house singer Tipcee who set ablaze a fully-packed main auditorium until the wee hours.
And what a thrilling experience it was for his local fans as the DJ rang through a vintage performance that had everyone singing along to his music as he connected with fans.
The Malume hit-maker also dished out his yesteryear hits such as Happy Song, Malume and Awunamahloni.
The duo also sampled Zodwa Wabantu's track Bheja to the delight of the audience.
DJ Tira went on to sample the album Afro Summer 2017.
To the delight of revellers in Bulawayo Devine Assignments also brought back by public demand Durban dance music duo Distruction Boyz which brought the house down at Club Connect in November.
The duo was giving fans a feel of their new album, Gqom is the Future.
The duo of Que and Goldmax (real names Thobane Mgobozi and Zipho Mthembu) is famed for producing Babes Wodumo's hit-track Wololo.
In Harare, controversial dancer Beverly "Bev" Sibanda gave a good account of herself on at the Samba Night event that took place at the Private Lounge which was headlined by Brazilian and Cuban girls.
The Samba Night is one of the flagship events of the popular Harare International Carnival, the brainchild of Zimbabwe Tourism Authority.
The Samba dancers, Momo King from Brazil, left hundreds of merrymakers asking for more, this being their second performance at the erotic club.
Last year, Devine Assignments through City Sports Bar hosted about 50 Jam Session concerts in Harare from January till December.
This resulted in more than 1 000 artistes taking part in the weekly event throughout the year and these include both upcoming and established artistes such as Alick Macheso, Nicholas Zakaria, Hosiah Chipanga, Paradzai Mesi, Romeo Gasa, Tendai Dembo, Peter Moyo, Tryson Chimbetu, Allan Chimbetu, Douglas Chimbetu, Tendai Chimombe, Chikomana Shaddy, Mark Ngwazi and Simon Mutambi among others.
Apart from hosting concerts on weekly basis, the organisation managed to open new joints in Harare, Bulawayo and Mutare last year and these include Club 263 in Mutare and Harare among others.
Dancers Association of Zimbabwe has benefitted a lot from Devine Assignments as they are engaged at the weekly dance showcases and just like the Jam session they recorded more than 50 showcases last year alone.
Devine Assignments director Biggie Chinoperekwei was optimistic that this year would produce fireworks from all cylinders.
"The Club Circuit is operating under difficult times at the moment because of the cash shortages and biting economic crunch, but I think this year will be better.
"It was not easy for us as a company to promote all those events as they are costly to manage including the hiring of quality equipment.
"We are spreading wings in all corners of the country an hopefully this year we will see more progress, but this will all depend on how the economy could be performing," said Chinoperekwei.
He added that during the beginning of the year the "club life" would be dead but will pick up as the year progresses.
"As such even performance fees for artistes will be reduced drastically, this is meant so that we keep afloat, otherwise we will fold.
"Artistes have to understand also that we do have as many clients this time of the year and it would be retrogressive for them to demand high fees at such a time."
The award-winning promoter was all praises to the musicians, dancers and all artistes who they engaged.
"Without them we cannot do anything and this also includes club DJs who work every day in our clubs. They and the bar men/women, waitresses make our club tick, so we thank them. And the media too for the publicity." DailyNews